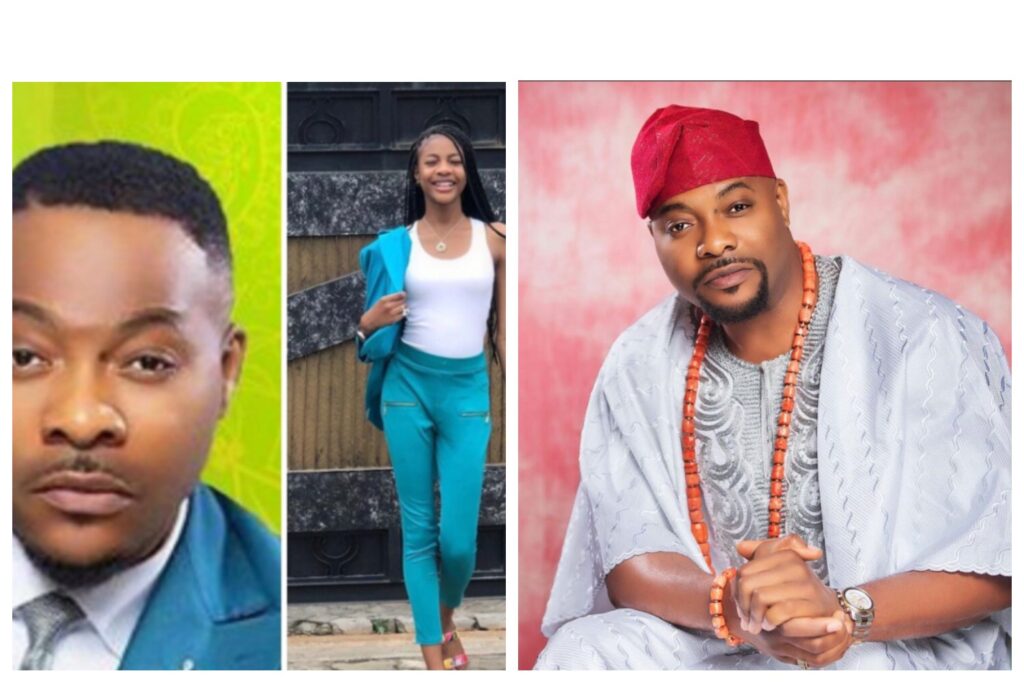 As we may know, today is the celebration of Eid Mubarak by our Muslim brothers and sisters. It is a religious holiday that marks the end of their fasting period. As usual, people are showing off their beautiful outfits on their social media platforms, even non Muslims alike, just to celebrate this great day with their Muslim friends.
In line with this, Aliyah, the daughter of a nollywood actor, by name Ninalowo Bolanle (Nino) has taken to her Instagram page to flaunt pictures of her and her friend stunning in a beautiful Hijab to celebrate Eid Mubarak today. Aliyah and her friend are full of smiles because what Muslims are celebrating today is a very big event that requires virtually every family to kill a Ram and make merry.
While some Muslims will make their journey to mecca to celebrate the festivity, others will stay in their respective houses to enjoy the season, just like Aliyah is enjoying the festive season with her friend. She is rocking a white hijab while her friend is stunning in a blue hijab.
They are really having fun to the fullest as can be seen from the pictures below: