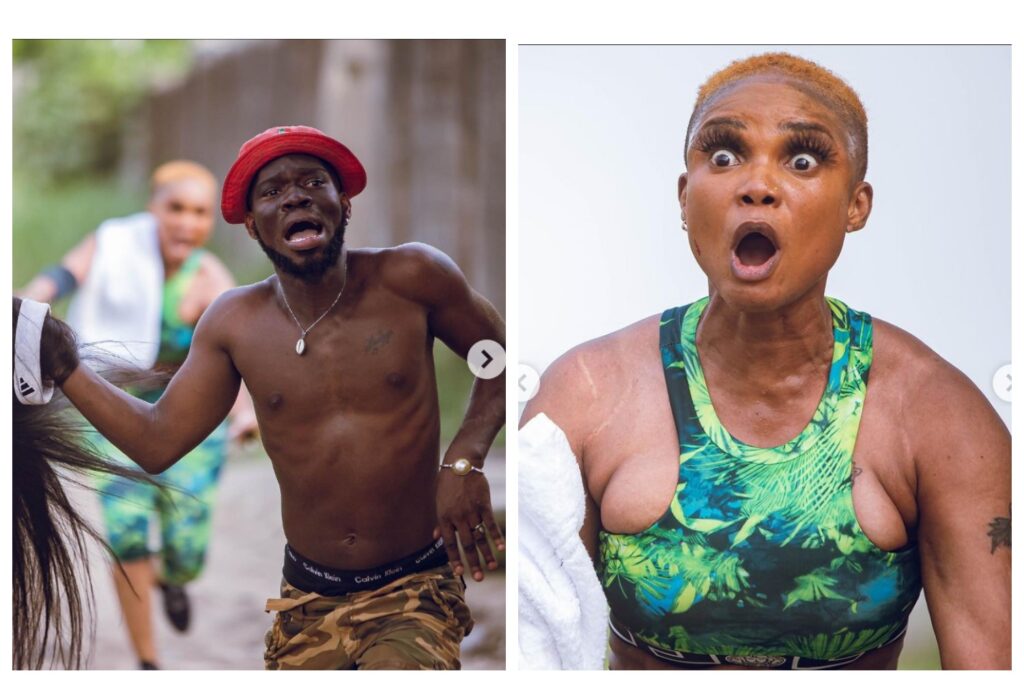 Popular Nigerian comedian, Broda Shaggi legally named Samuel Perry has expressed his heartfelt gratitude to Nollywood actress, Iyabo Ojo for showing him support and love for the second time towards his new comedy skit.
Apparently, Broda Shaggi has featured Iyabo Ojo in one of his project but he lost the file that captured the videos leaving him heartbroken.
However, after informing Iyabo Ojo of what had happened, he was surprise to see the mother of two show up again for the re-shoot of the scenes giving him a sigh of relief.
Broda Shaggi took to his Instagram page to pen words of appreciation to Iyabo Ojo stated that she gave him a second chance to do this and he shared a video of Iyabo Ojo endorsing his new comedy skit.
Shaggi wrote:
@iyaboojofespris Thank you for doing this with me again . My heart broke after we lost the file. You came back all the way again even with the heavy Lagos traffic to reshoot this. Thank you and God bless you. Thanks to you @officerwoos for giving me a second chance to reshoot this . Love you both
Watch the video below;
Ghgossip.com recalls that a few months ago, Broda Shaggi opened up on how his rise to fame was inspired by his poor background.
"I came from Ikenne in Ogun state. I left Ikene when my father died for Lagos where I lived with my aunt in Makoko area. She was the one who took care of me till l left the university. So, I was neither born with a silver spoon nor grew up in Lekki. Everything started in Makoko," Shaggi confirmed.
He further stated; He said; "I started entertainment out of hunger. When poverty hits you, you'll be the one to figure out your talent."