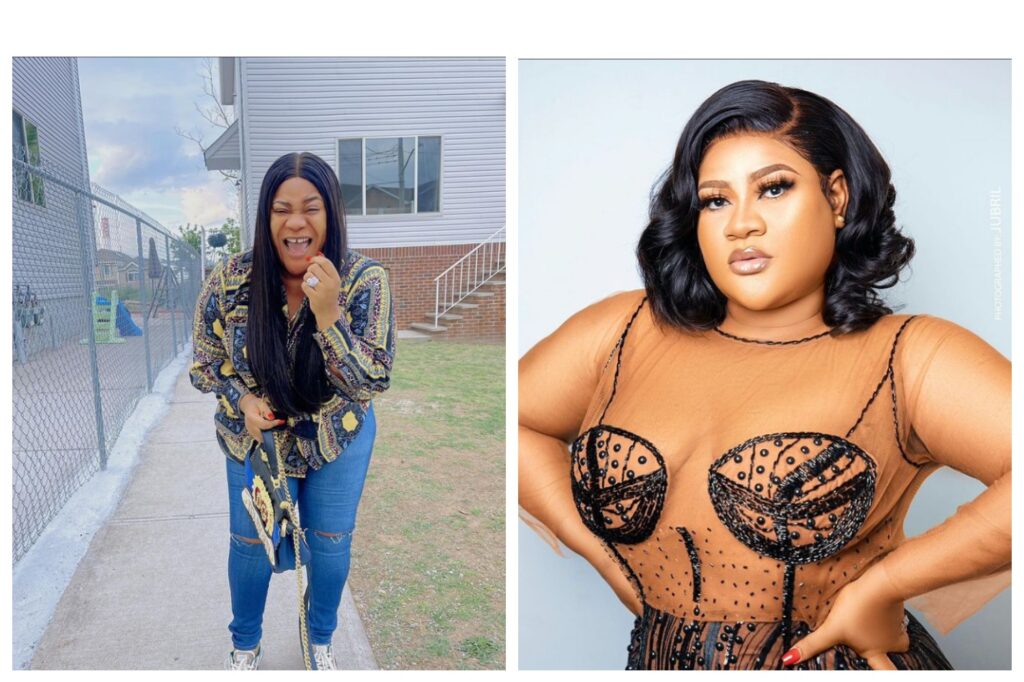 Nollywood actress Nkechi Blessing has sent a strong message to her critics as she feels unbothered about her suspension from the Nollywood industry.
Sharing an adorable photo of herself on Instagram, Nkechi Blessing urged her critics to go on their knee's and ask for God's grace instead of envying God's grace in her life or other people.
According to Nkechi Blessing, some people, including herself, are God's favourite, and He's not leaving them anytime soon.
She captioned the post thus: Instead of Envying the Grace of GOD in other peoples life,why Not go on your kneels and Pray for Grace? Cus Some of us are GOD's Favorite and he's not leaving us anytime soon Olorun Ni Kan Lon Fun ni Logo tin Ba ni Kale.
It was recalled that Nkechi Blessing denied being a member of The Theatre Arts and Motion Pictures Practitioners Association of Nigeria.
According to the 32-year-old during an Insta live session with her fans on Instagram, she was never a member of TAMPAN because they are disorganized.
Speaking further, Nkechi said she never attended their meetings, and she does not understand how an organization she is not a member of can suspend her.