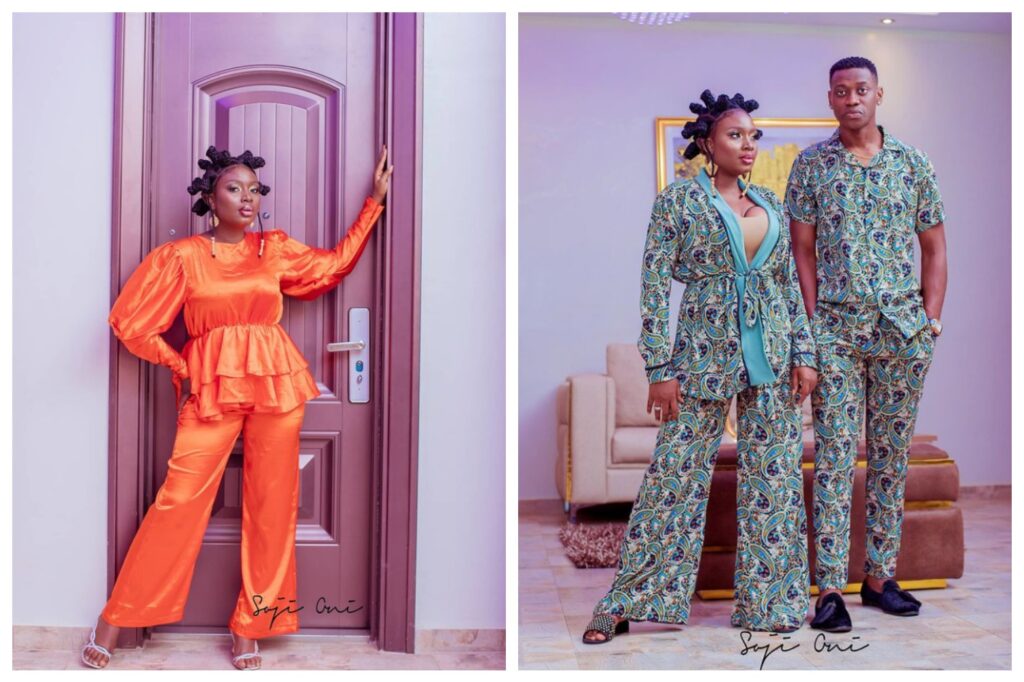 The alleged two love birds of Adedimeji Lateef and Bimpe Oyebade are at it again, the colleagues who are rumoured to be dating shared a photo of them on their respective Instagram handle as they frequently do. But that's not the issue here.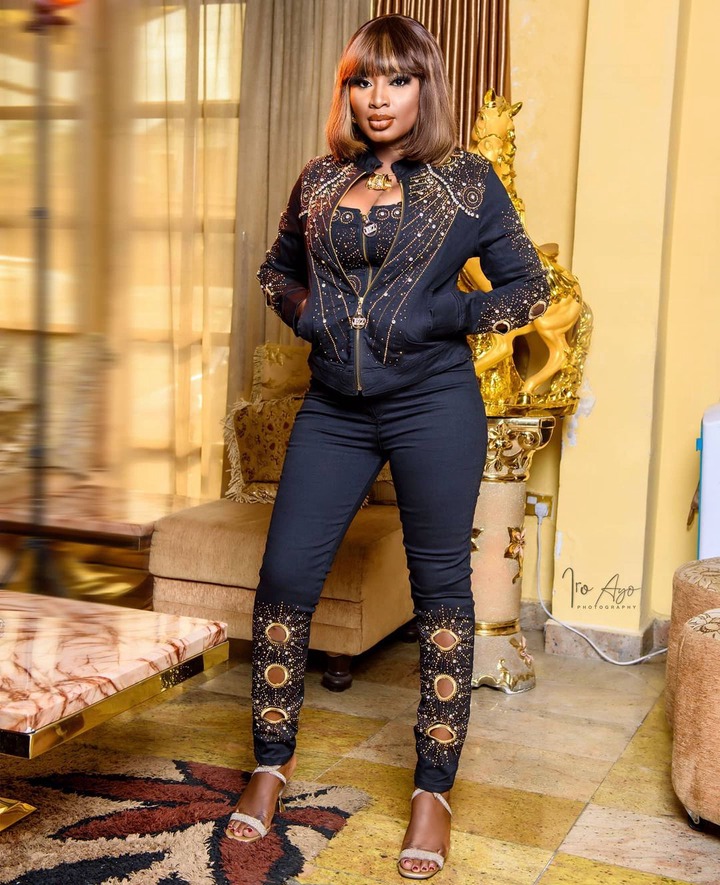 The Nollywood actress reacted after a follower with the handle 'lovethofuokwu' revealed she's obsessed with the handsome actor, applauding his acting skills. As she appreciates the talented actor on the picture Bimpe shared as they were seen in a lovely outfit.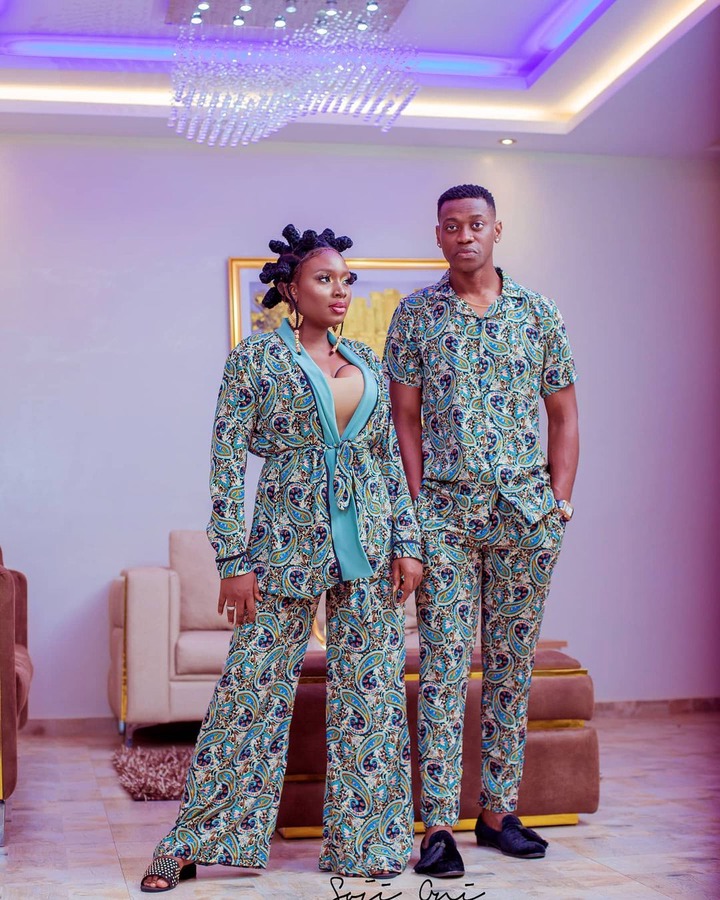 Bimpe who doesn't seems to be comfortable with her comments, indirectly questioned her audacity as she shared emojis of rolling eyes, responding to the actress, lovethofuokwu replied saying "she meant no harm but only appreciating Lateef Adedimeji acting skills and works"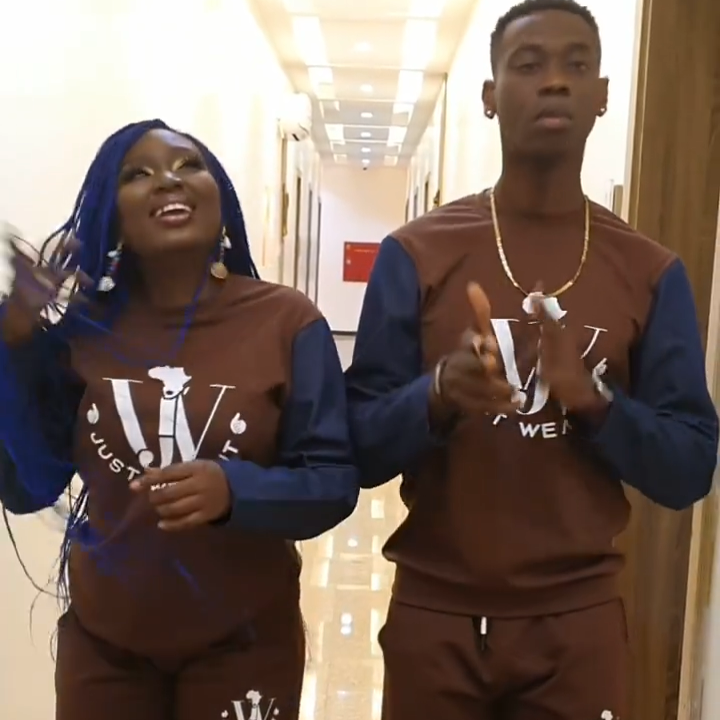 See their conversation below.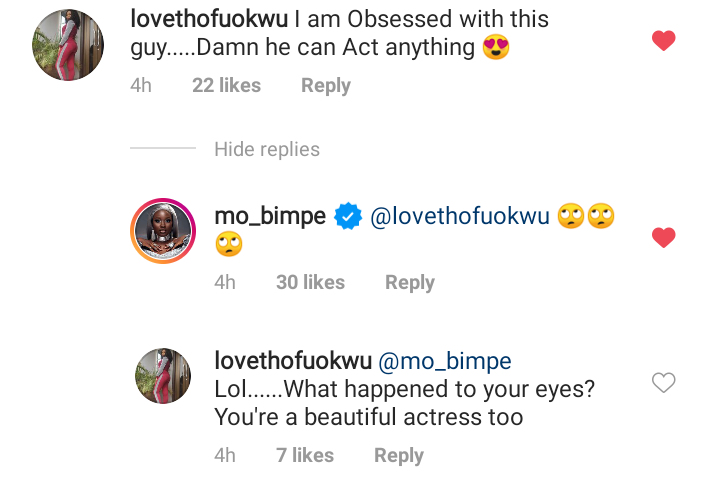 Some of her followers have also aired their opinions, as some were in support of the lady while some were against her.