The fantastic Nigerian Yoruba actor Taiwo Hassan popularly known as Ogogo pays tribute to his late mother, Halimat Taiwo. This talented veteran actor Taiwo Hassan took to his social media platform, to share the picture of his late mother as he pays tribute to her. And the veteran actor Yinka Quadri wish Taiwo Hassan mother to continue rest in peace.
Taiwo Hassan is known for his daring roles in movies. This actor Taiwo Hassan is also perceived as a strict and disciplined person. Taiwo Hassan was born on October 31, 1959. He is known for his action packed roles in yoruba movies. Taiwo Hassan was born in Ilaro, a town in Ogun state to the family of late Akunde Taiwo and Halimat Taiwo. Taiwo Hassan has many twins in his family, his grandfather was a twins, his father is a twin and he also had a twin brother Kehinde Hassan. In total his mother has two set of twins, but Taiwo Hassan is the only one that survived among the two set of twins. The other child that survived is Taiwo Hassan eldest brother, who is not a twin. Taiwo Hassan is no doubt a force to reckon with in the entertainment industry. Taiwo Hassan has featured and produced several Yoruba movies. Taiwo Hassan has also won numerous awards and nominations over the years.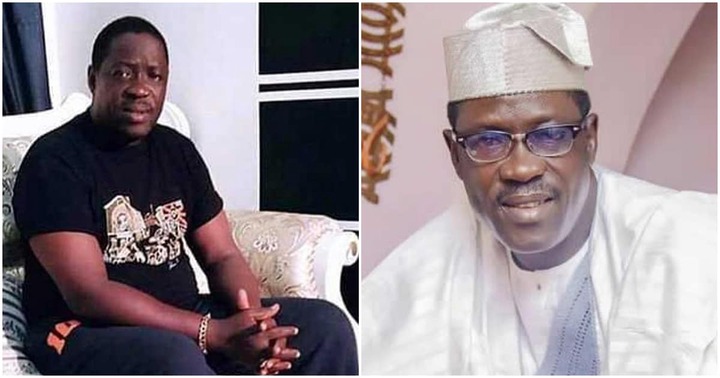 Yinka Quadri is a renounced Yoruba veteran actor who has made a name for himself in the entertainment industry. Yinka Quadri is a movie producer, motivational speaker, movie director, scriptwriter and a role model. Yinka Quadri was born on September 6th, 1959 in Lagos Island, Lagos State Nigeria. Yinka Quadri is from Oro village, a descent of Igbomina, Owomeje in Kwara state Nigeria. His primary school education was at St. Catholic school, Idumagbo Lagos State. He then attended Christ High school, Ebute-Elefun Lagos for his secondary education. But unfortunately, he couldn't finish his secondary school education. Yinka Quadri lost his father in 1994. His acting career started in the year 1976 when he dropped out of school. Yinka Quadri has since then become a force to reckon with. Yinka Quadri method of interpreting movie scripts is amazing. So may the soul of Taiwo Hassan's mother rest in peace.