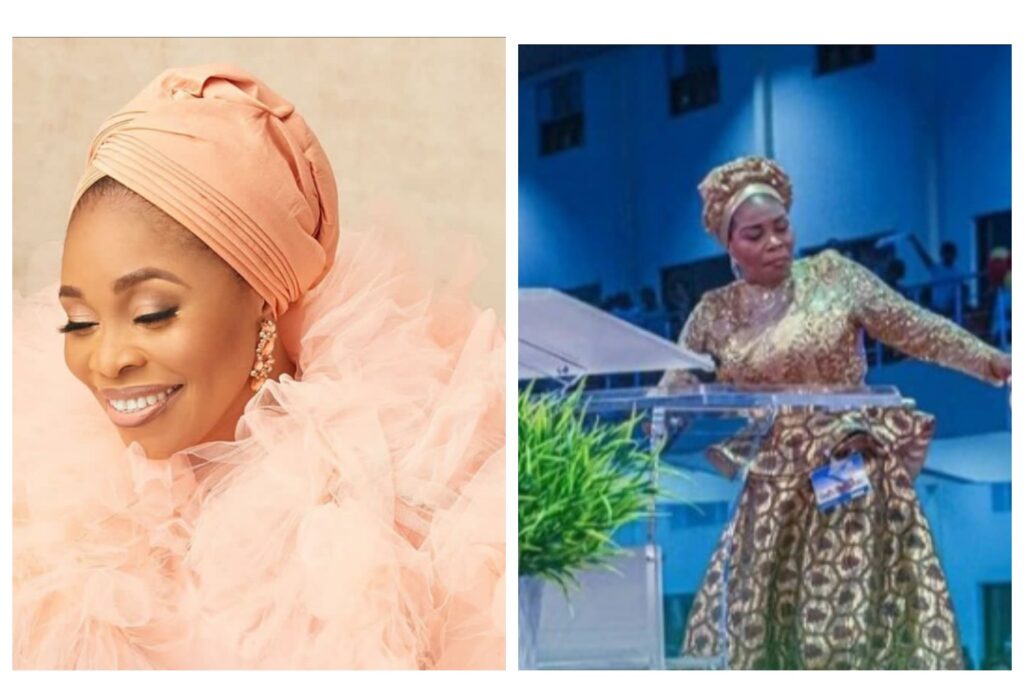 Popular gospel musician, Evangelist Tope Alabi has caused a lot of video online after one of her videos went viral. In the video, she was performing on the altar of a church. She then paused the ministration to correct a popular gospel song which is titled "Oniduro mi".
The song which is in Yoruba language means "God is my pillar". Tope Alabi however said that it is wrong to say that. She went further to say that God is not her "Oniduro", but rather he is more than that. She expressed her dissatisfaction with the fact that the singer called God that name, saying that it doesn't make sense. She also made it clear that she is not trying to rubbish the song, but she is just trying to educate people.
This didn't go down well with many people, as they believed that what she did was wrong.
See comment below;