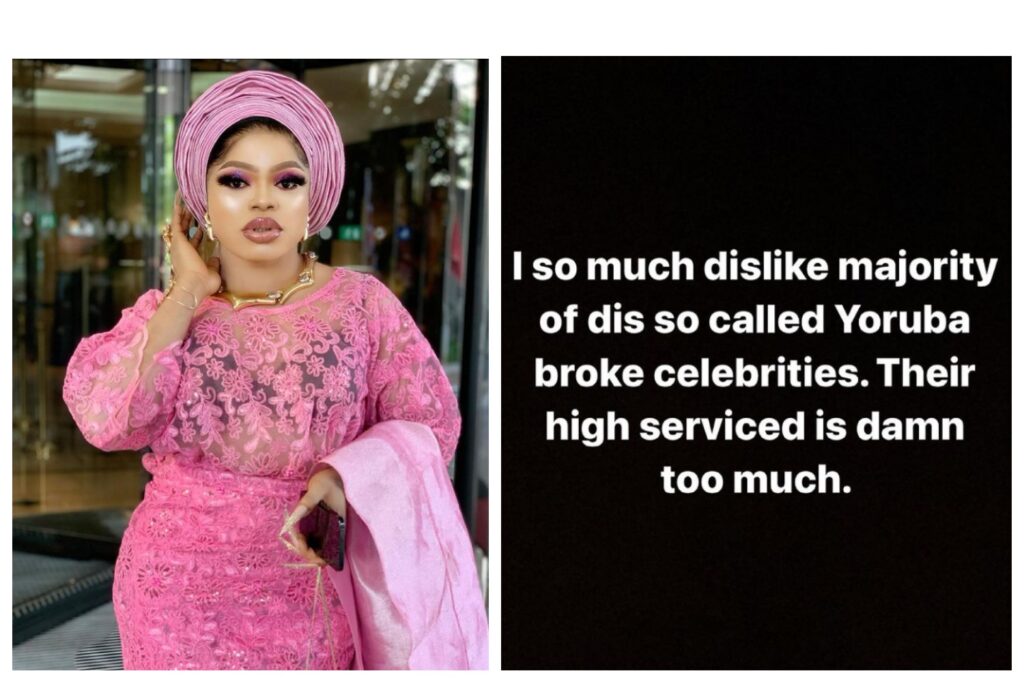 Controversial crossdresser, Bobrisky has taken to Instagram to blast Nollywood celebrities like Mercy Aigbe for supporting gospel singer, Adeyinka Alaseyori amidst her beef with Tope Alabi.
This comes after Mercy and some of her colleagues showed support for Adeyinka by posting her song on their Instagram page.
Recall a video where Tope Alabi was criticising her colleague Adeyinka Alaseyori over her popular hit song titled 'Oniduro Mi eseun o' sent social media into a frenzy and generated many reactions from different people.
According to Tope in the video, God isn't her guarantor because He's more than a guarantor.
Bobrisky on the other hand is nauseated by how Nollywood celebrities suddenly developed an interest in the said singer and started giving her their support just to spite Tope Alabi.
Speaking further, the brand influencer said he dislikes most of the Yoruba celebrities because of their eye service.
In his words;
"I so much dislike majority of dis so called Yoruba broke celebrities. Their eye service is damn too much"
"Even some fools I followed here are ranting on blogs comments sections about TOPE ALABI. Listen to me I'm not a Christian yeah! So is non of my business but lot of dis yeye celebrity in gistlover voice are TRASH !!!!!!! If they born you well come for me. Is on dis my sick bed I will drag all your generations. Y didn't you stand for the other lady before dis tope Alabi saga? Mtcwwww … Eye serviced don finish them"