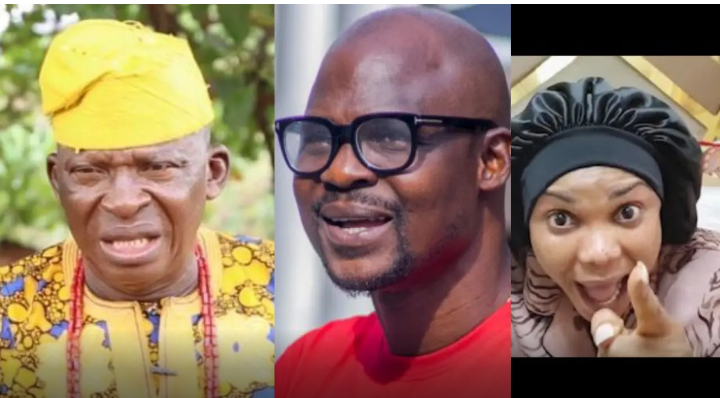 Veteran Yoruba Nollywood actor, Olofa Ina has revealed that Iyabo Ojo blasted and hung up on him after he called her to talk about Baba Ijesha's rape case.
According to the veteran who was present at Baba Ijesha's court hearing today, 24th of June, he called Iyabo to plead with her when the Baba Ijesha rape issue started but she was adamant and went ahead to hang up the phone on him.
Breaking down in tears, Olofa Ina said that Iyabo Ojo and her supporters were being unfair to Baba Ijesha because he did not rape the young girl, adding that the comic actor was being punished for another thing known to them.
Iyabo told me to get down… you have a daughter too.. can you allow the same thing happen to her? it was because Iyabo Ojo has been more vocal on this case than Princess". Olofa Ina said.
Speaking further, the veteran pleaded that the judge should tamper justice with mercy and grant Baba Ijesha back his freedom.
Watch the video below;
See how some social media users reacted to the video below;
@mariam.adebayo.96 wrote "This baba is a bad egg in the film industry imagine what his saying that's why his not famous pelu agbada ofo wey him wear"
@xtties_hair wrote "And he is an elder… With all due respect, these old people are the reason why Nigeria is where she is today. Imagine what's is coming out from our said FATHER"
@omowumi_philips wrote "It depends on how you approached Iyabo, with the way this man just talked, it shows that his approach was disrespectful and commanding. She might be younger, but your manner of approach matters.Abeg popsy let him face hos judgement…"
@justinbeerbar wrote "See senseless talk from an old Man"