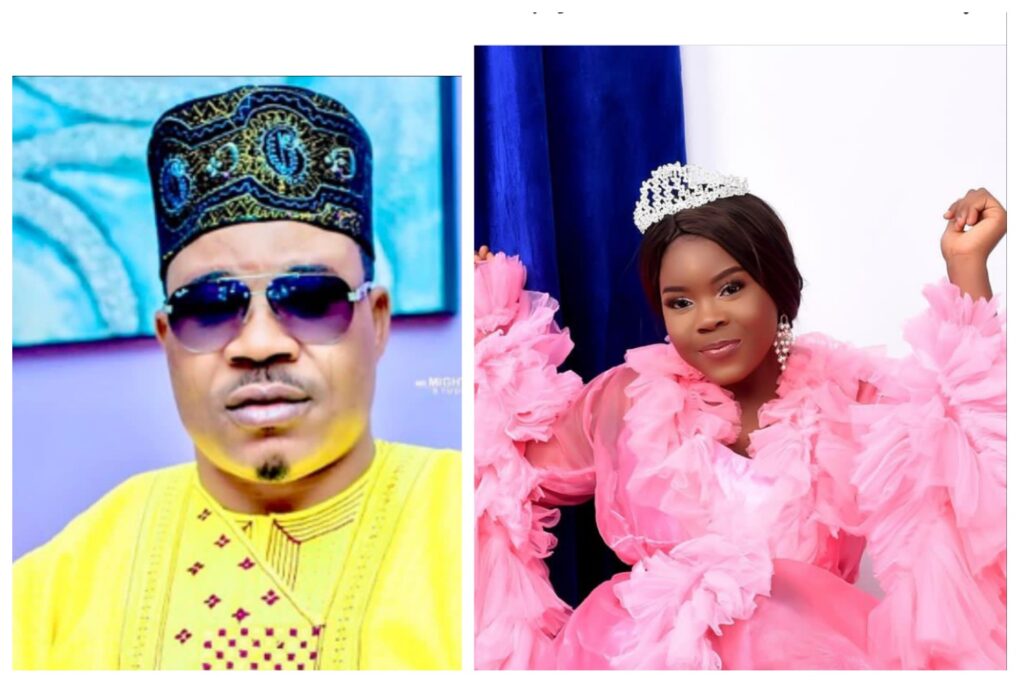 The talented Nigerian Yoruba actor Murphy Afolabi celebrates his pretty daughter on her birthday today. This handsome actor took to his social media platform, to share breath taking photos of his daughter as today marks her birthday.
Celebrating his daughter's birthday, actor Murphy Afolabi wrote; Today is the day the Lord has made and I will rejoice with you my beautiful damsel. Fathia Ayomide Anikeade mi, my cute daughter. The joy of the Lord shall be your strength, may God watch over you and everything that concerns you. May He keeps you as the apple of His eyes and shield you from all evil. You will grow in wisdom, knowledge and understanding. Lines shall fall upon you in pleasant places, you shall be secured in Jesus name. May the Lord shower you with His unfailing mercy, unchanging grace and unlimited joy in Jesus name. I love you so much my baby girl he said. So Murphy Afolabi pretty daughter, Fathia Afolabi took to her social media platform, to celebrate herself on her birthday today. Celebrating herself, Fathia Afolabi wrote; On this special day, a princess was born. As I am becoming more mature every year, I am starting to realize one great truth that legends don't come to this earth in great numbers, they are rare just like me. Happy birthday to me she said.
Murphy Afolabi needs no introduction in the Yoruba Nigerian movie industry. Apart from being one of the famous faces in Yoruba movies, he has earned himself a permanent place among the best directors of traditional movies. Murphy Afolabi was born on May 5th in Osun state Nigeria. After this intelligent actor completed his secondary school education, he proceeded to Osun state polytechnic Iree where he studied Mass communication, theatre art and films production. Murphy Afolabi graduated from Osun state polytechnic in the year 2001. He started acting right from his young age, and his first movie experience was in the movie Ifa Olokun. Murphy Afolabi was under the mentorship of the veteran actor Dagunro.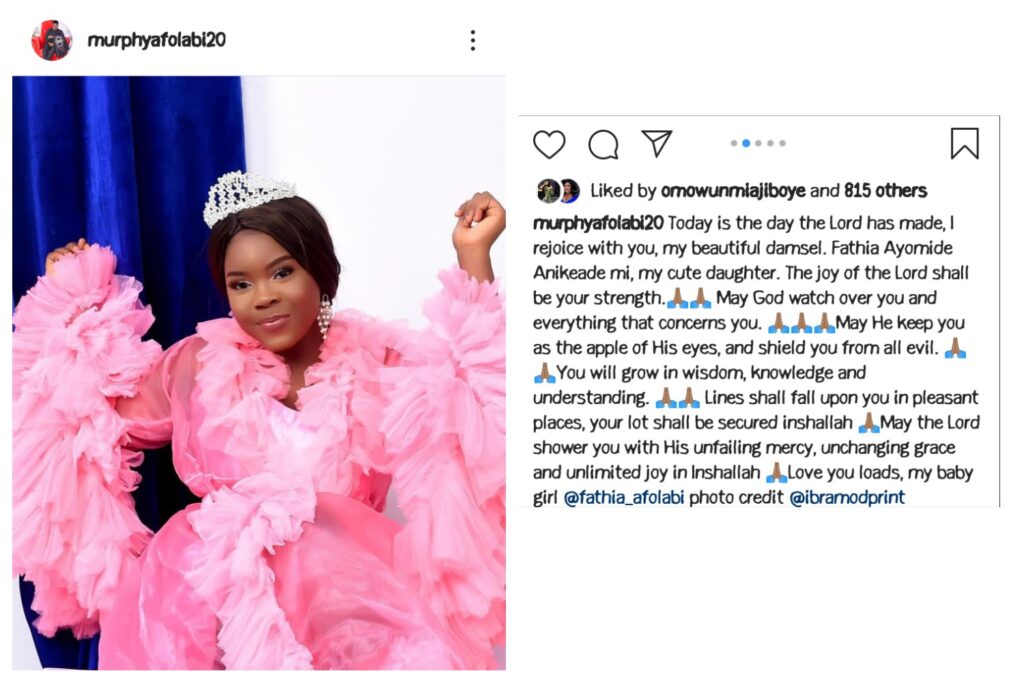 Murphy Afolabi has featured and produced several award winning Yoruba movies. Some of the movies he has featured in, includes Omowunmi, Jimi Vendor, Mafiwonmi, One Time, Indomin Lomo, Adaniwaye, Lowokan, Ipadabo Ekun, Eye Awoko among others. Murphy Afolabi has managed to carve a niche for himself in the entertainment industry. This fantastic actor Murphy Afolabi has won the heart of many yoruba movie lovers with his exceptional acting skills. The first movie he produced was titled Igba Aye, while the movie that shot him into limelight is titled Omo Rapala.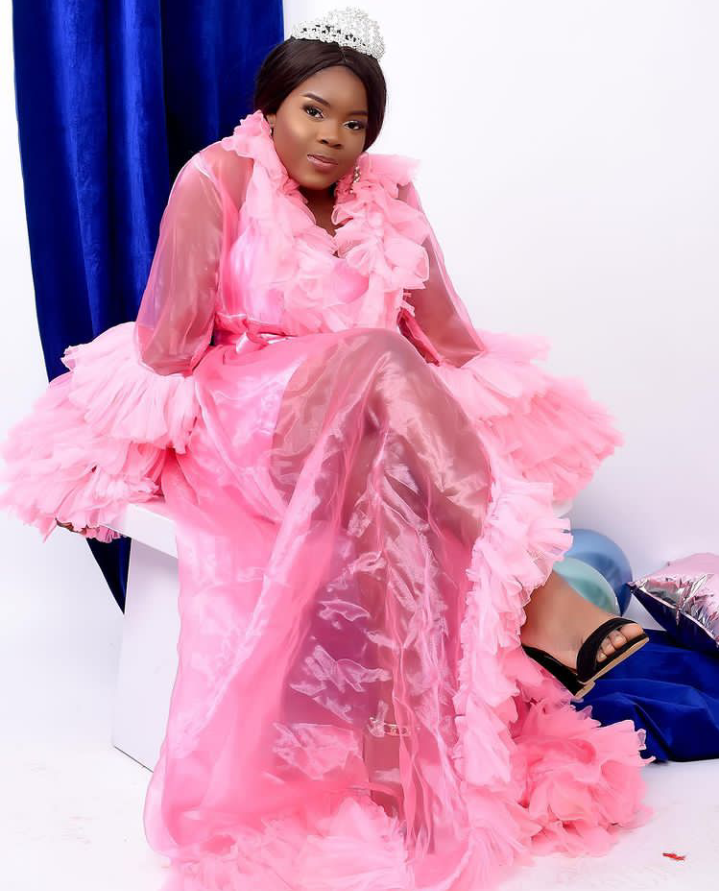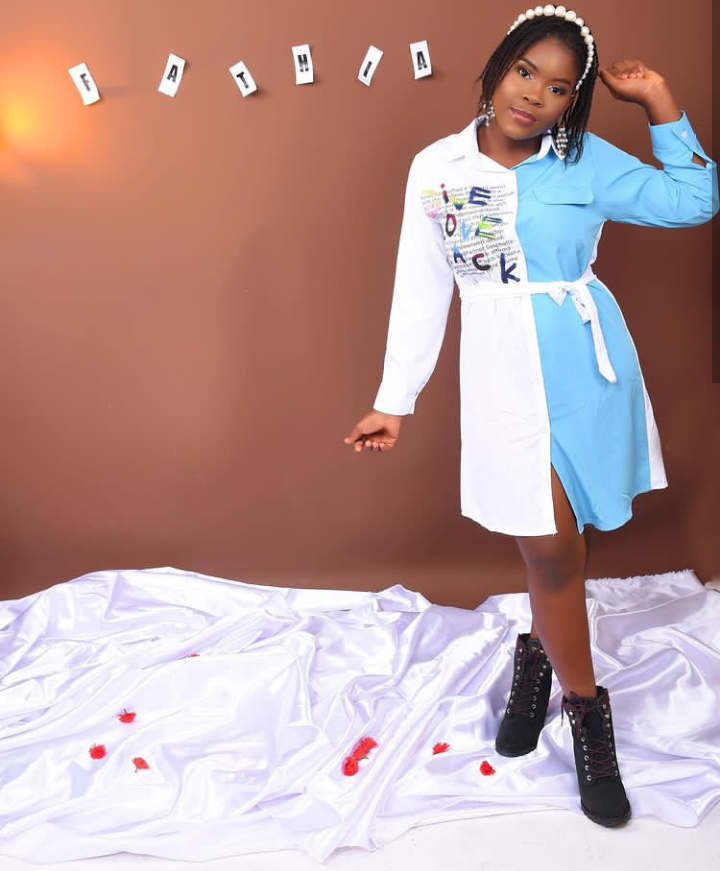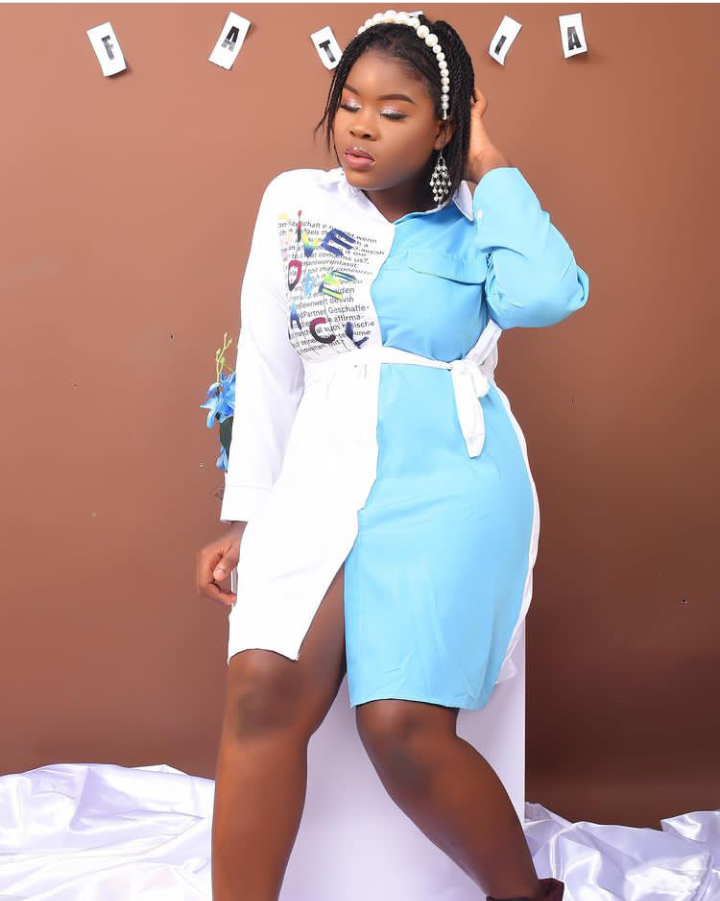 Murphy Afolabi is blessed with 2 beautiful children, a boy and a girl whose names are Olamilekan and Fathia Afolabi. Murphy Afolabi is no doubt a force to reckon with in the entertainment industry. So happy birthday to Murphy Afolabi's daughter, Fathia Afolabi.