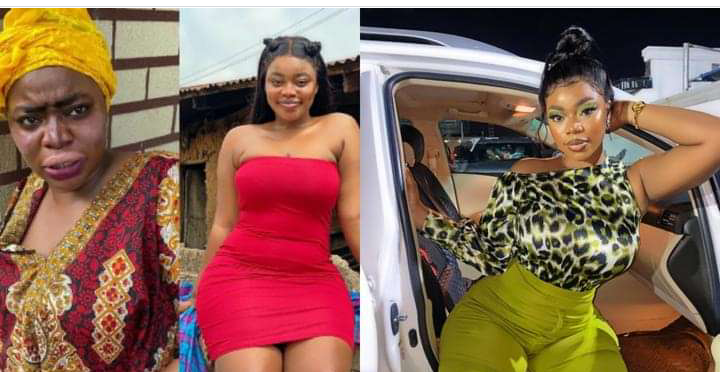 Popular Instagram comedian, Ashmusy celebrates her birthday with cute photos on the Instagram which got the likes of Skales, Zicsaloma, and other popular celebrities reacting to her Instagram post as they wishes her 'Happy Birthday
Amarachi Amusi popularly known as Ashmusy is an Instagram comedian, brand influencer, ambassador, content creator, entreprenuer and an advert expert. The beautiful Ashmusy was born today, 25th July, but date is unconfirmed though she is expected to be in her late 20s. Ashmusy is an igbo young girl who is definitely doing well in the industry.
Ashmusy is one of the best popular comedian on Instagram who surely has many ways of cracking people up as her comedy skill is always on point and also passes some messages. Ashmusy like every other Instagram comedian play many characters in their comedy skit, and the beautiful lady is an expert on this as she plays 'Honworobode' a local woman and some other funny characters.
After becoming famous, Ashmusy has made a great deal for herself as she becomes Bolt Ambassador and also brought herself a car which was reported to be worth millions of naira. Ashmusy is not just based on comedy skit as she is also doing well for herself as an entreprenuer, and definitely makes more money for herself.
The beautiful lady celebrated her birthday with cute photos on her page which got the likes of Skales, Uche Elendu, Zicsaloma reacting as they wish her "Happy Birthday".
Photos;