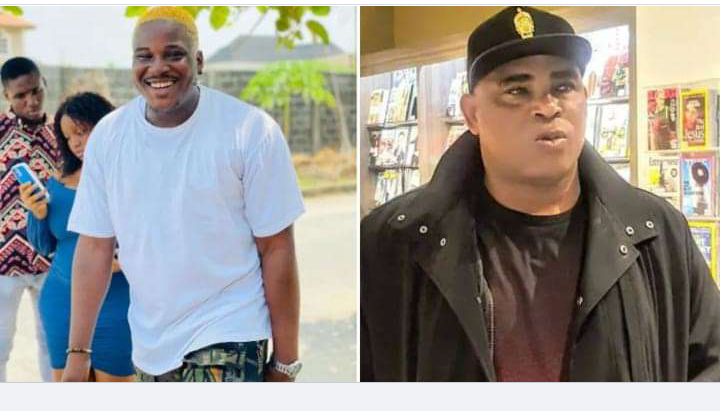 Adebayo Abidemi, better known by his stage name Isbae u, is a Nigerian stand-up comedian and actor. Following the release of his first comedic routine, which he posted on his Instagram profile, he quickly gained popularity.
He is widely considered as one of the funniest Instagram comedians, and he already has more than four hundred thousand followers, according to his peers. Aside from that, he has appeared in skits with notable Nigerian celebrities such as Laycon and Don Jazzy, among others.
In case you haven't seen one of his sketches before, you will agree with me that he is unquestionably a talented actor as well as a talented comic. After all, "apples do not fall from mango trees," according to popular belief. Isbae u's acting ability was undoubtedly inherited from his father, who is a well-known Yoruba actor of the past.
A Nigerian actor and comedian, Mr. Kamal Adebayo, well known by his stage name Sir Kay Kamoru, is the father of the comedian, Sir Kay Kamoru.
When he plays the character of a tout in movies, he is well-known for his amusing lingo and for making people laugh. When it comes to speaking vernacular in movies, there are few actors that can be compared to him in terms of skill. He is, however, no longer as active in films as he used to be, perhaps due to the fact that he is getting older. His son, on the other hand, is more than prepared to pick up where his father left off.
His birthday was yesterday, and his son threw him a little birthday party to commemorate the occasion. Some of his family members and friends were also in attendance to share in the festivities with him.