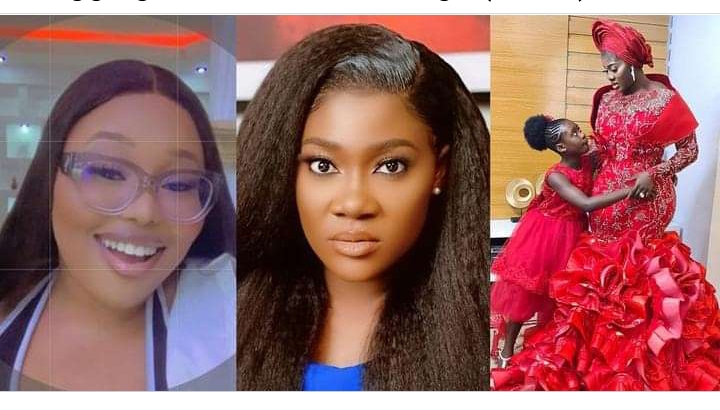 A lady who immensely waded in the narrative of the confrontation that happened between Nollywood actress, Mercy Johnson and her daughter, Purity's school teacher, is not backing down on her stance even after the actress gave receipts to refute the claims of the said lady.
Mercy Johnson had earlier in the day, taken to her IG page to reveal her displeasure over the fact that a teacher in her daughter, Purity's school consistently bullies her because she's the child of a celebrity. 
The lady, identified on Instagram as @thenancychidera made an Instagram live video recently to hold her stance on what she claims the actress did when she confronted her daughter's school teacher.
The actress had also prior to this, did an Instagram live to debunk the claims of the lady — in the live session, the actress got staff members of the school to wade in on the matter.But in the newest development, the lady who appears to not be approving of Mercy's receipt made an Instagram live video to blast the actress for being adamant.
She's heard saying Mercy's child is not the only celebrity kid in the school and there is no just reason as to why the teacher would single her child out just so she can maltreat her.@thenancychidera went on to reveal Mercy's colleagues, Uche Elendu, Mimi Orjiekwe and others, also have their kids in the school, but there has been no complaint from their side.