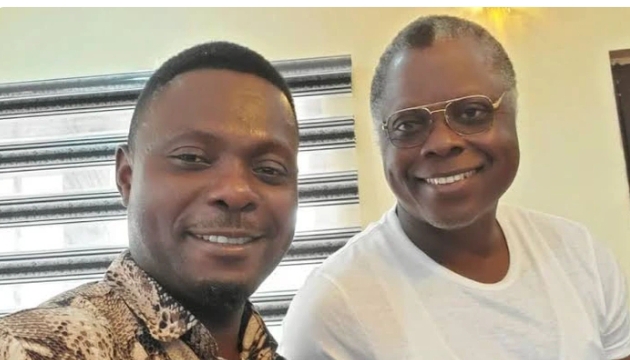 Veteran actor, Dele Odule has finally revealed the reason why he did not register Kunle Afod in his film school when the actor approached him. Dele Odule made this known on his Instagram page today.
The veteran actor disclosed Kunle Afod declared his interest in being an actor several years ago. However, he refused to register him under his tutelage because he had a challenge at the time.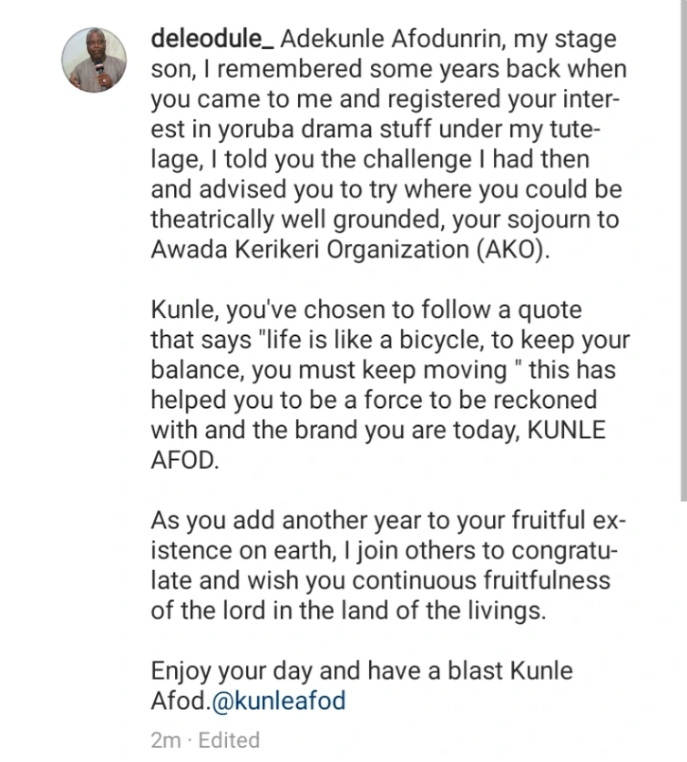 Although Dele Odule did not explain the kind of challenge he had at the time, he advised Kunle Afod to go to a place where he can be theatrically grounded. That was the beginning of Kunle Afod's career in "Awada kerikeri Organization" (AKO).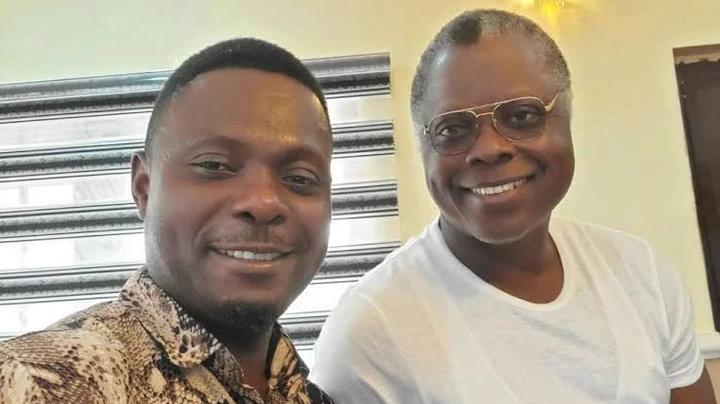 He however announced that he was proud of the actor's achievements in the movie industry. Dele Odule seized the opportunity to felicitate with Kunle Afod on his birthday.
Other Nollywood actors have joined fans in celebrating the birthday of actor Kunle Afod.