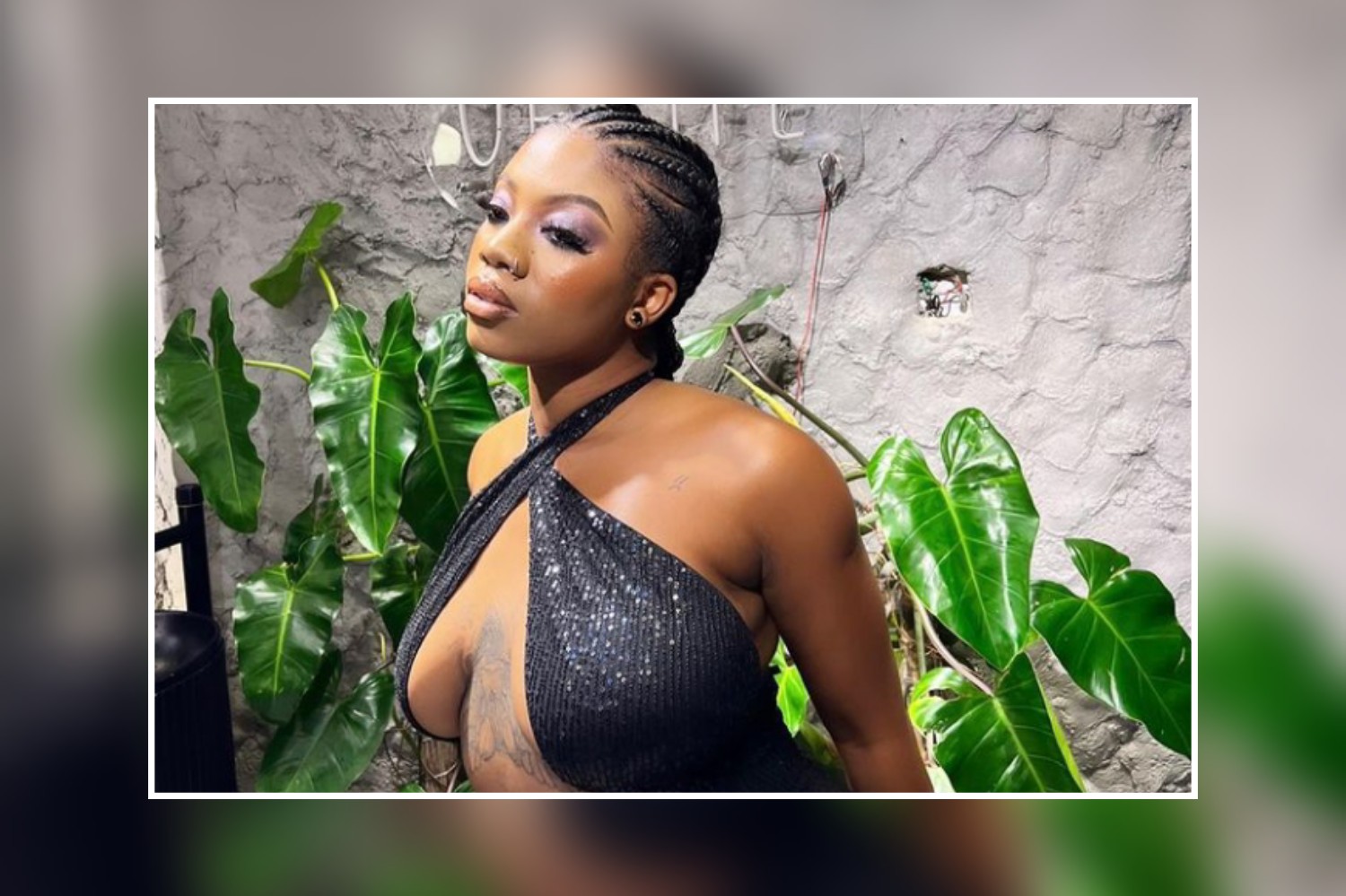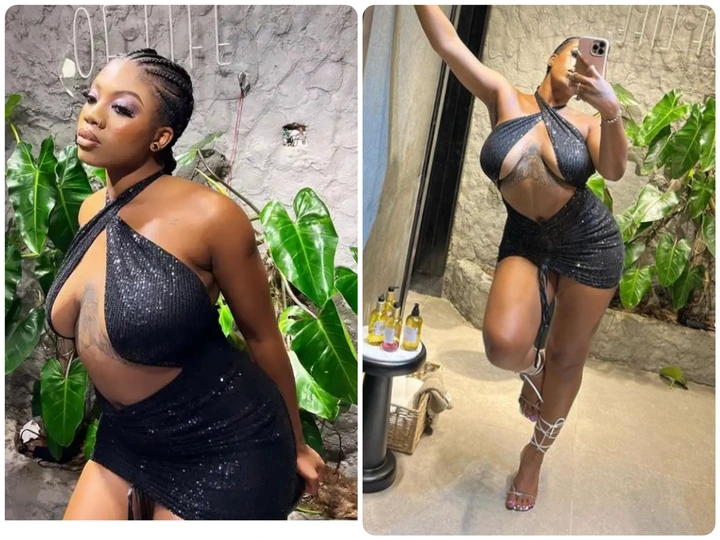 Former Big Brother Naija reality star Angel Smith is a lady that has made dressing in revealing clothing her identity, as she is keeping to the fact that she is always herself whenever she wears skimpy dresses, she recently showed herself in that light, and her look appeared quite fascinating, given how hot she is, as she revealed " they have to send their best fighter for the champ. "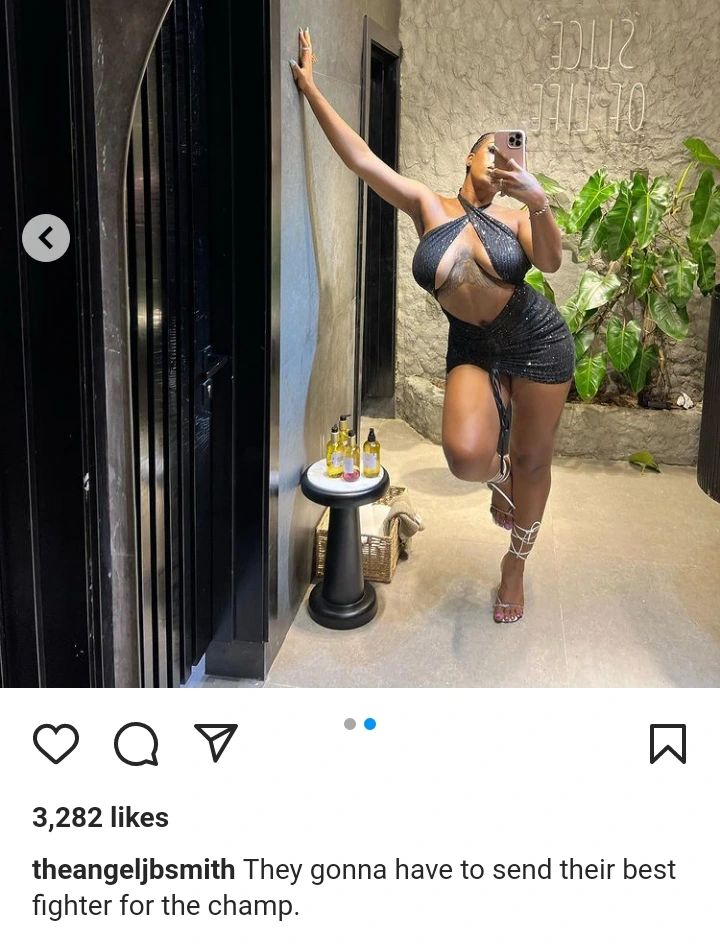 There is no doubt that the ages she shared are going to be getting a lot of reactions from her fans, given its intensity and how attractive she appeared in them as she posed and showed herself greatly, which is one thing that she is quite good at, because she is not the type of person who likes to refrain herself in a lot of things, but rather she has a reputation of showing herself to her fans, and she makes it worth their while by flaunting her hot figures to them on Instagram.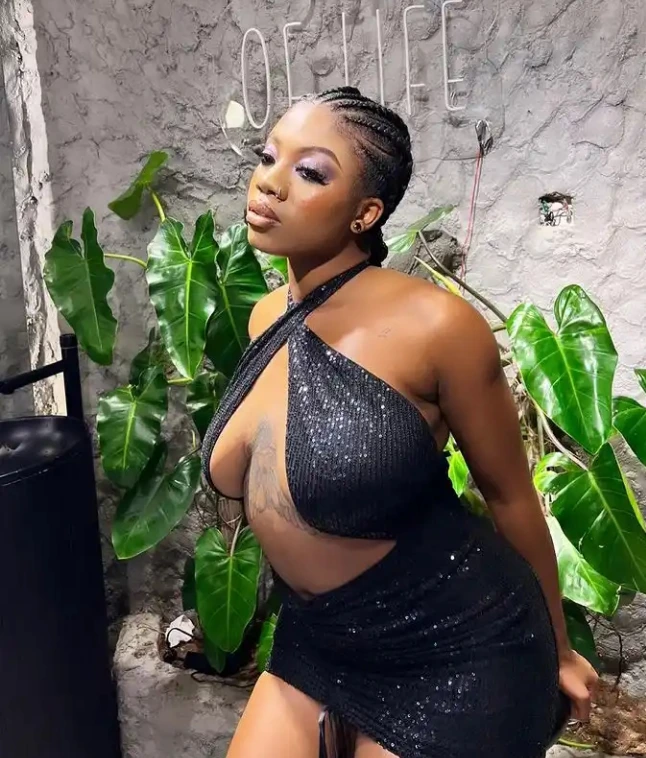 Angel Smith via the images she shared has demonstrated that she is a hot girl who has a good body and wouldn't shy away from flaunting it, for her, it is one thing that she is really thrilling at, and while she was in Biggie's house many people have often lauded her for being so real and not using a veil to cover her real character, as she often showed that she likes it when less of her body is covered by clothes.