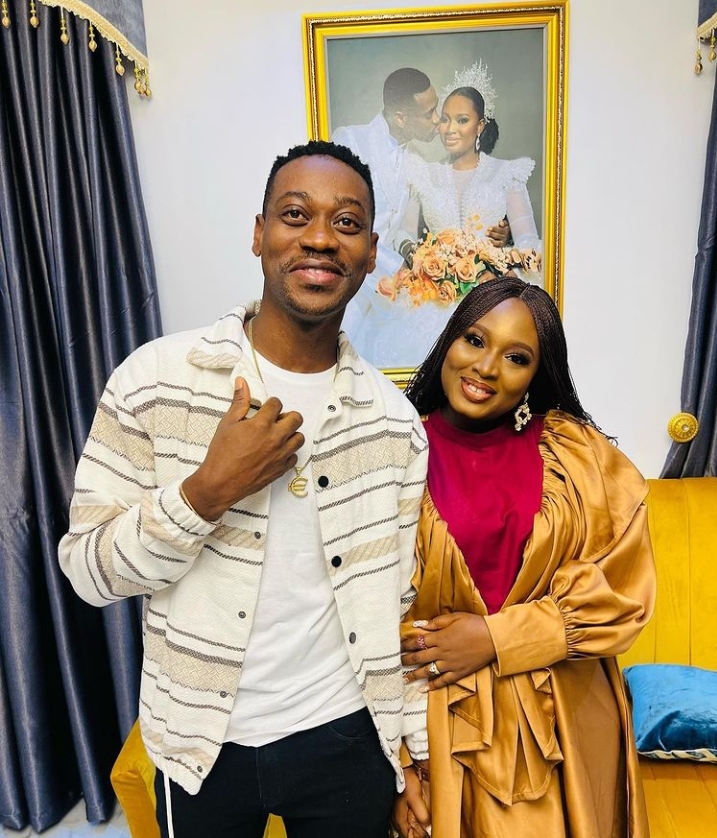 While dating business colleague Lateef Adedimeji, Mo Bimpe's was said to be in a relationship with an unidentified man in the United States.
According to reports, Mo Bimpe denied having an intimate relationship with Lateef on multiple occasions until Gist Lovers uploaded their wedding invitation card online.
The No. 1 gossip platform released screenshots of talks between two males who are supposed to be Mo Bimpe's putative lover's buddies, talking about how he has been investing in the actress in a recent post on Thursday, January 27,
The two guys who identified Tunde as the US boyfriend revealed in the chats that he was heartbroken after seeing Mo Bimpe and Lateef Adedimeji's wedding invitation card online.
According to them, the lover boy was also taken aback when he discovered that his competitor, Lateef, was driving one of the automobiles he purchased for Mo Bimpe.
Gist Lovers also stated that Tunde has been financially supporting Mo Bimpe to the point of purchasing her an apartment and cars.
On the Gist Lovers page, the caption reads:
"Friends and family sympathize with Mo Bimpe's lover and sponsor after he saw Bimpe Wedding Iv on the internet; it was also disclosed that one of the cars that the Darosha guy bought for Mo Bimpe, Na Alfa wa Lateef Dey cruise am, Wo I come in peace oo"
See screenshots below