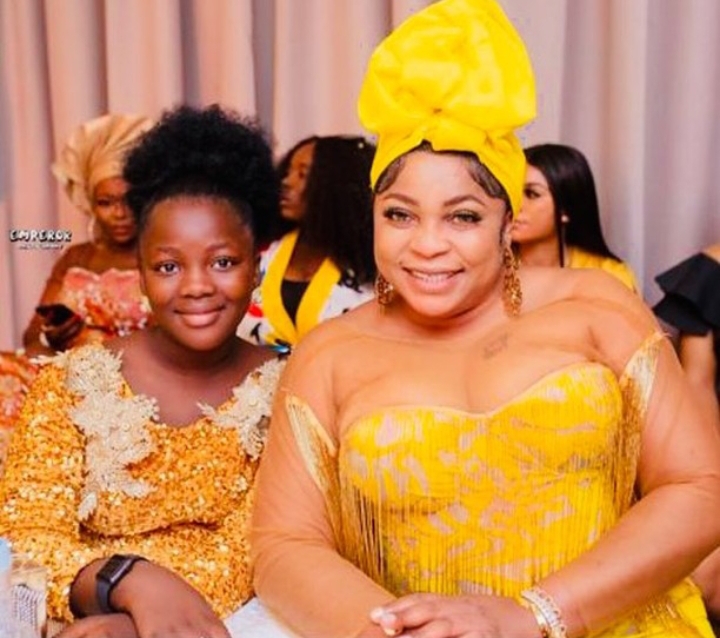 Nollywood actress Kemi Afolabi has shared an emotional post after visiting her daughter's school earlier today.
Taking to Instagram, Kemi Afolabi shared photos and beautiful moments she and her colleagues shared with her only daughter Darasimi in school.
Captioning the photos, Kemi Afolabi opined that when a daughter is her mother's best friend, she matures automatically.
Speaking further, Kemi Afolabi said her daughter always amazes her with how she looks after her and what she says to her.
Also sharing some of their frequent conversations, Kemi Afolabi added that she's always reluctant to take her medications whenever her daughter is at home.
In her words: When a daughter is her mother's best friend, she matures automatically. The way mine looks after me and the things she says amazes me
Dara : mummy calm down, you're almost there! Whenever she's home and I am reluctant to use my medication
And when she's far away in school and I put a call tru, first thing she says is mummy did you start your day with your medication as the doctor prescribed? How are you doing today mummy
it was her visiting day and I made sure I put a smile on her face along side my sister @bridgettcute And kids
Watch video below;