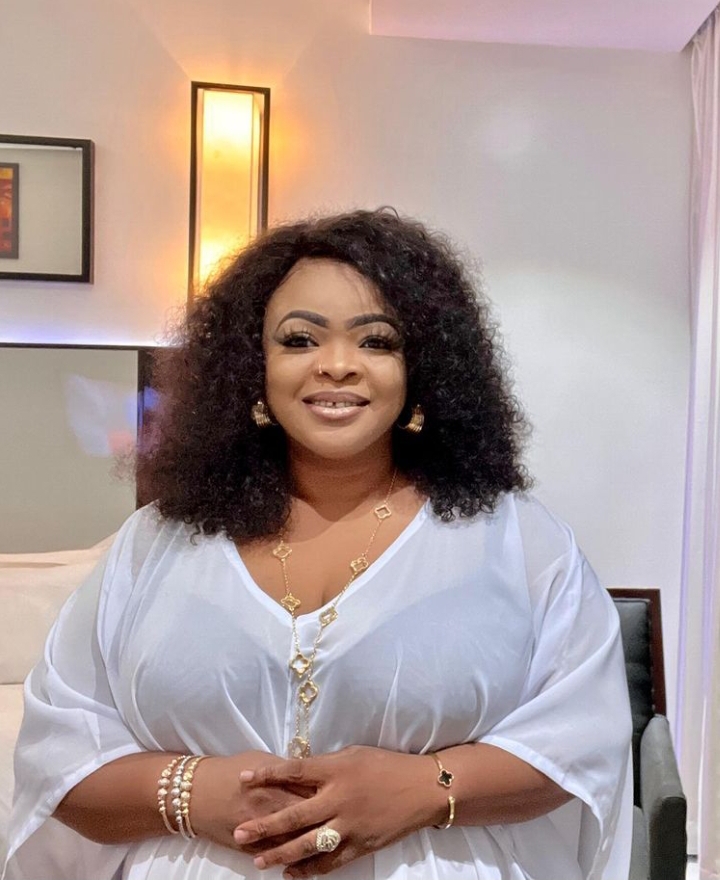 Dayo Amusa, a popular Yoruba movie actress, has used her Instagram page to share a loved-up picture of herself with actor Joseph Momodu. She took to Instagram to share a loving photo of herself with the popular actor in order to reveal the role they will be playing together in a film.Her pictures attracted reactions from her Instagram followers, as they couldn't help but react to the pictures in different ways.
Dayo Amusa will be playing the role of a wife to the cute actor in the yet-to-be released movie, and she decided to share a loved-up picture of herself while acting as his wife on the movie set. The picture got their Instagram followers talking as they made their feelings known on her Instagram page.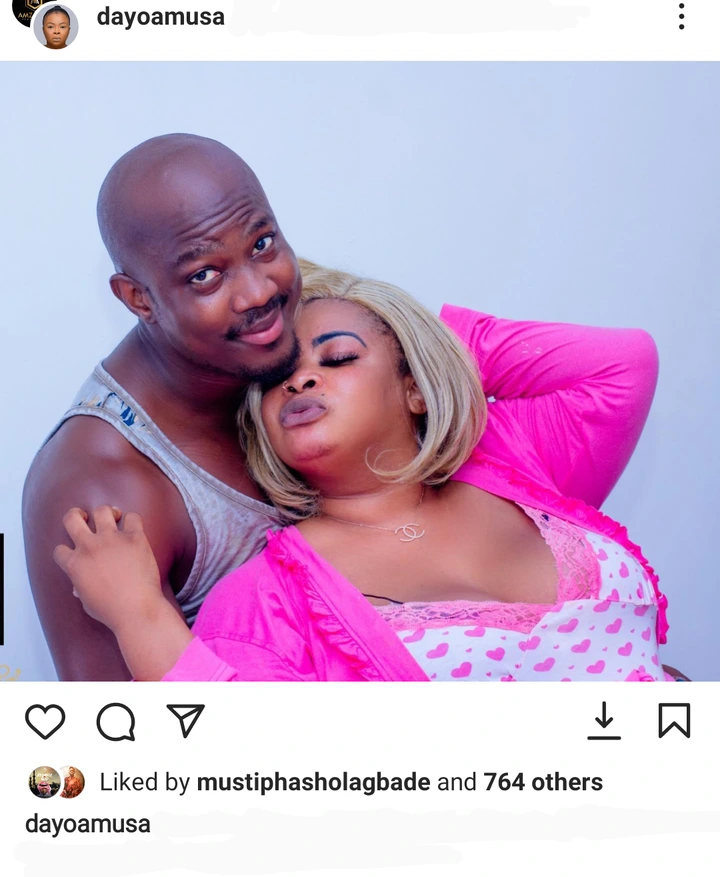 Dayo Amusa and Joseph Momodu are good at acting love movies, but both of them have not shared any loved-up pictures together in recent times, and that is part of the reason why their Instagram followers were amazed to see them taking such a picture together.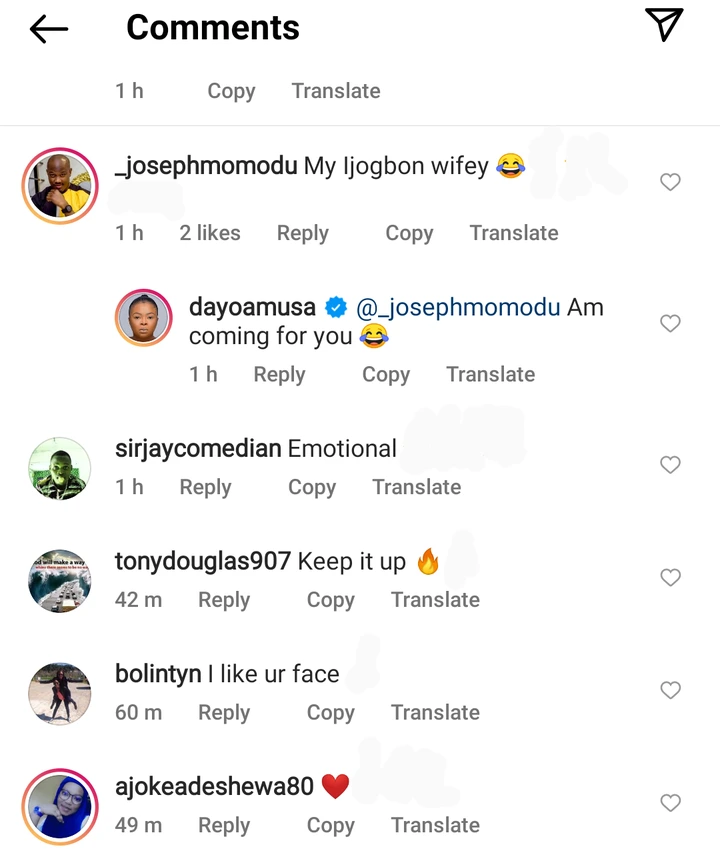 Judging by the comments and reactions on the picture, it is clear that her Instagram followers admired her and her bond in the picture, and they will be eager to see how both of them play their roles in the movie.