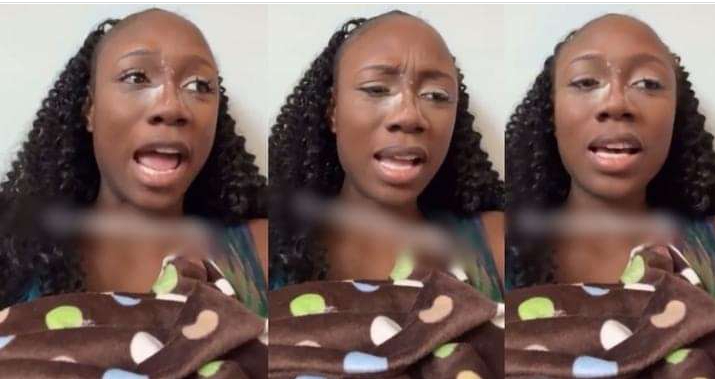 Nigerian dancer and singer, Korra Obidi, has addressed her fans and followers who try to tell her what to do with her life.
The mother of two who has been in the news since her husband, Justin Dean, announced he's divorcing her, during a Facebook live session, told her fans and followers that she doesn't appreciate being told what to do or what not to do with her life.
She noted that she's human and people dropping prescriptions of how they think she should run her life or family are starting to piss her off.
"I wanted to say something, I don't appreciate all these people telling me to do with my life and my child. You can give your 2cents but don't tell me what to do, Its getting to piss me off actually, I'm a human being…It's beginning to piss me off". She said.
Watch her speak below,
https://videopress.com/embed/4kPKm5bu?hd=1&cover=1&loop=0&autoPlay=0&permalink=1
In other news, Justin Dean, estranged husband of dancer Korra Obidi, has highlighted a red flag people should look out for in their relationships.
The doctor whose marriage to the professional dancer is on the verge of crashing, took to his Instastory to state that people who refuse to apologize when they hurt others are a bad sign.
According to him, this pertains to friendships, marriage and business relationships.
He wrote, "Red flags: People who refuse to apologize for hurting others. That includes friends, wives and business associates."