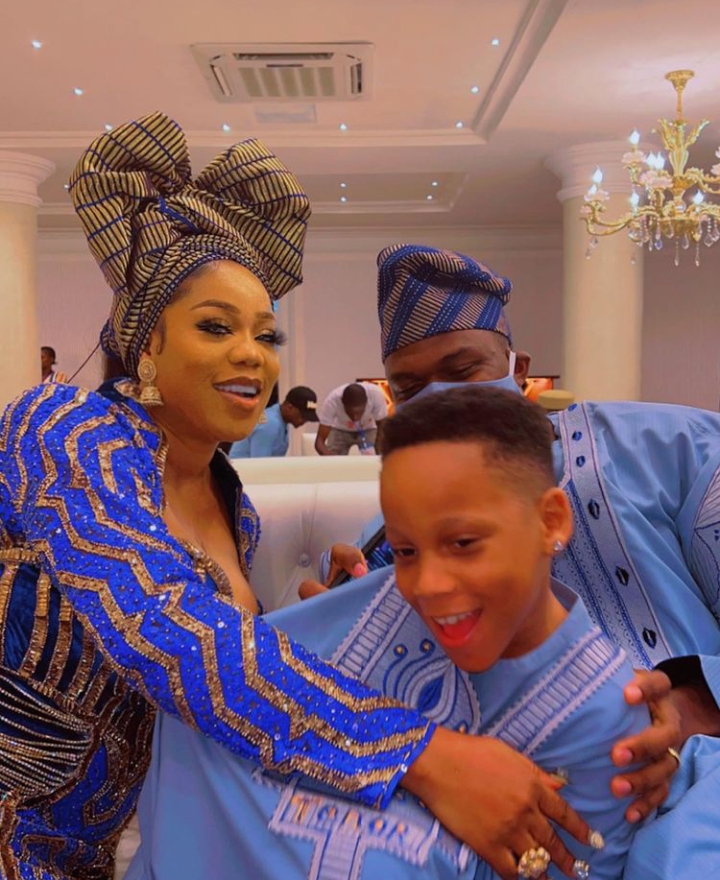 For Nollywood actress, Toyin Lawani, her attention is been divided between her husband, Segun Wealth and her son, Tenor.
The fashion designer and celebrity stylist revealed that her husband and son always compete for her love.
According to her, there is a tussle for the 'husband spot' in the house.
This isn't surprising as many families experience such where son and father battle for attention.
"They are Always fighting for who is husband".
It was recalls Toyin Lawani complained of how her husband morphed their 7month old daughter into an older woman.
In the post shared on her Instagram page, Toyin Lawani insinuated she had left her children in the care of her husband but seemed unable to recognise her baby.
In the video, Segun Wealth had used a phone filter for their baby, which makes her unrecognisable as she had heavy makeup on her face.
Toyin Lawani lamented that it's not even up to a day that she left her husband with their kids, and she is just seeing all sorts of children that she can't recognise
She wrote: I leave the kids with Mr specifically @deeeunknown it's not even up to a day yet , this is happening, im just seeing all sorts of children I don't recognize @kingtinukeleora is that you.