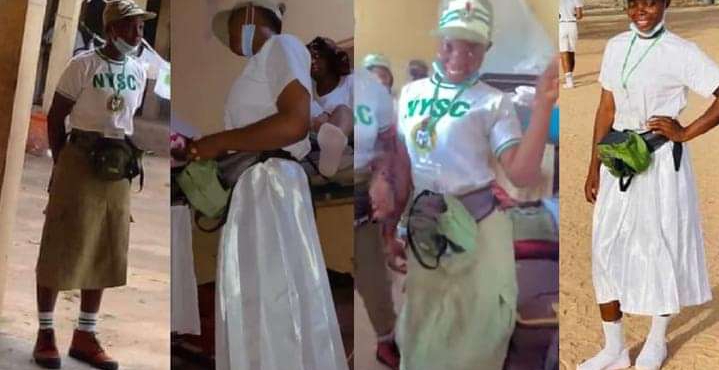 Some corps members at the NYSC orientation camp in Gombe have alleged that a colleague was decamped for wearing khaki skirts.
Recall that the lady caused a stir on social media after photos and videos of her rocking a flowing white skirt and khaki skirt, as opposed to the prescribed white shorts and khaki trousers, surfaced online.
In the video the lady was seen explaining to her colleagues why she wouldn't rock the standard NYSC, of a Khaki trouser because it contradicts her believe.
Watch video here,
https://videopress.com/embed/ApQ4BC3f?hd=1&cover=1&loop=0&autoPlay=0&permalink=1
Well, some corps members at the camp have now alleged that the lady was decamped after she refused to change to Khaki trousers following instructions from authorities.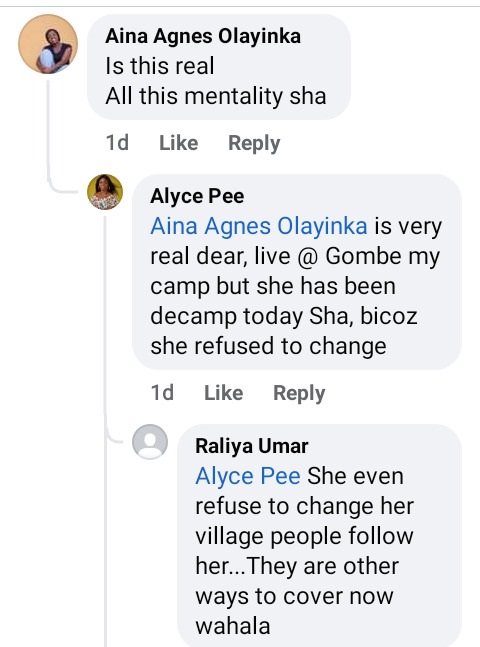 In other news, the National Youth Service Corps, NYSC, has reacted to a trending video of some corps members dancing erotically at an orientation camp.
In the viral video, the corps members were demonstrating different sex styles using each other as a dummy.
A female corper is seen lying on a table with her legs apart, while a male corper was hitting his crotch against hers in a sensual matter.
Another part of the video shows another female corper bending over a table while a male corp member grinded his groin region against her buttocks.
The video has stirred different reactions on social media as netizens criticized NYSC for permitting such acts.
Reacting, NYSC has now released a statement titled "Unwholesome action by a group of corps members" on their Facebook page.