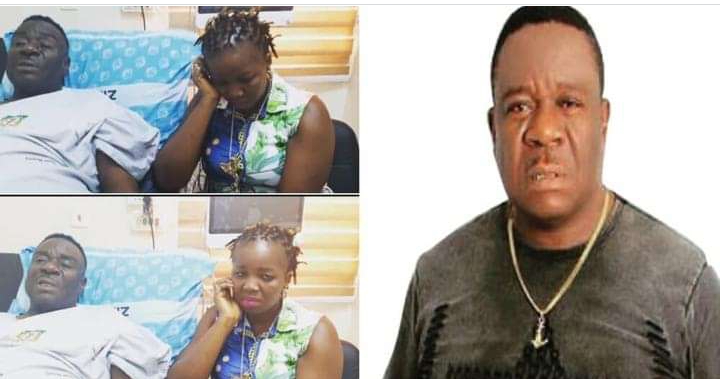 The wife of Nigerian comic actor John Okafor popularly called Mr Ibu, has called on Nigerians to pray for her husband.
For some time now, Mr Ibu had been down with an undisclosed ailment that made him take a break from Nollywood.
In the video shared on her Instagram page, Mr Ibu's wife said her husband's Instagram account had been hacked, and the suspect has been extorting money from some of the actor's friends and colleagues.
She also said the husband has also lost his bank account details, and anyone who wishes to offer help to the ailing actor should contact her or come to the hospital where he is receiving treatment.
Mr Ibu's wife added that Nigerians should pray for her husband, who is still in the hospital and irrespective of their situation, God is the greatest in everything.