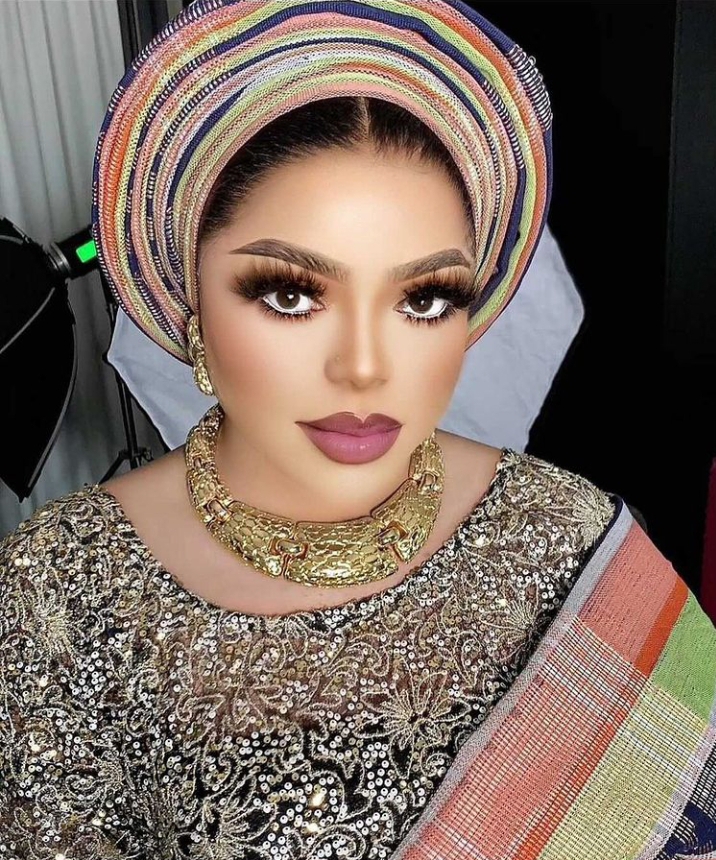 Nigerian crossdresser, Bobrisky is currently in Edo State for the star studded wedding of skincare expert, Jenny Glow's.
The socialite who was once embarrassed 2 months back following his controversial state asking the Oba of Benin to marry him, has made a return to the state.
Bobrisky who is known for his love of making a grand entrance at an event was relatively low key.
In the video uploaded by tori4town, the crossdresser was dressed in all black with veil covering his face.
Influencer, Papaya ex and the person who recorded him were seen making a mockery of him for his dress sense.