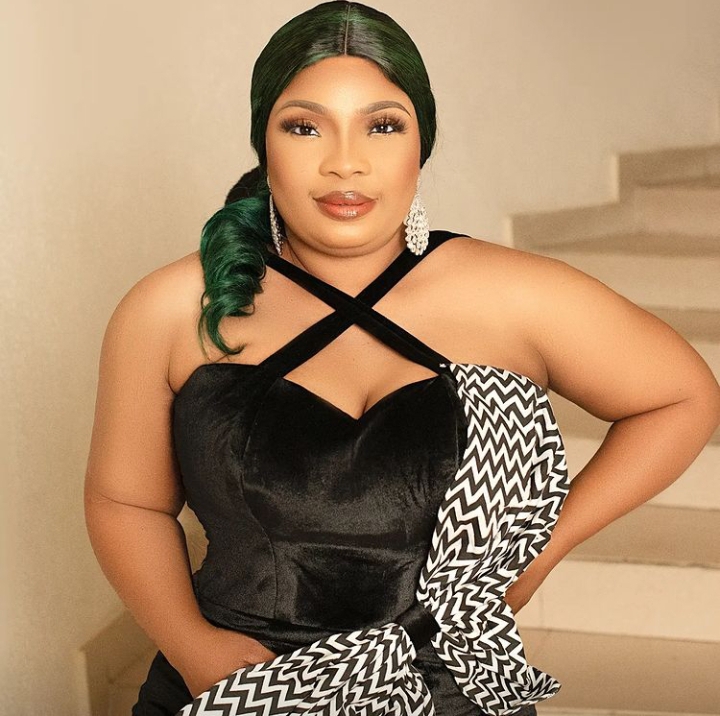 Nollywood actress, Laide Bakare has proudly showed off some parts of her new palatial home.
Since Faithia Williams over the top bash on February 28, Laide Bakare hasn't stopped teasing the world with update of her new Lekki house.
Kemi Filani news reported that the actress had revealed during her senior colleague's birthday party that she was set to open a multi million naira house in highbrow area of Lekki.
In another update of her house, as she counts down to the much talked about party, Laide Bakare showed off the interior of the house.
Definitely, the actress didn't lie when she said she is building a palatial mansion as all the designs, decoration and furnitures are top notch.
Laide shared a video clip of the new house and she has no doubt taking the breath of many away with her sophisticated home decor.
Kemi Filani news recalls Laide revealed how difficult it was for her to build her new house.
According to her, her new project was by God's grace as he miraculously came through for her.
She mentioned that despite building several houses, her new house is the most astonishing and a huge surprise to her, so she isn't sparing any cost in giving an unforgettable party.
"And finally it's the month of March that I will be opening my New Home in Lekki where u never thought it's gonna be easy, and get finally finally GOD CAME THROUGH FOR ME IN A MIRACULOUS WAY, I'm extremely grateful ya Allah
Now let the countdown begins officially, I have been building houses over the years I'm not A NEW landlord but astonishing and a huge surprise even ti ME, SO we go na be partying real hard oo @k1deultimate is gonna be on d band stand, #LaidebakareNewhouse warming loading…..".
Watch video;