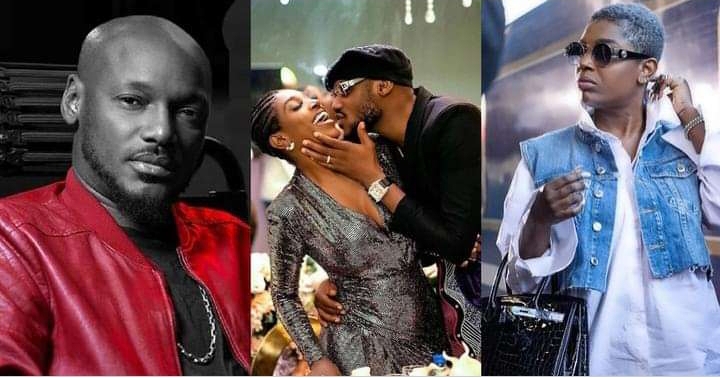 Legendary singer, Innocent Idibia, popularly known as 2Baba, recently described his wife, Annie Idibia's love for him as scary.
The African Queen star stated this in the new Netflix reality show "Young, Famous & African". He told South African media personality, Khanyi Mbau, that his wife, Annie, truly loves him and can burn herself to keep him warm.
Khanyi, concerned about Annie's emotional turmoil in her marriage, pulled 2face Idibia aside to speak with him shortly before they renewed their marital vows.
"I have grown to love your wife so much and she is crazy but as time went on, i got to understand her….do you know how much she loves you? She will burn herself to keep you warm…" Khanyi said.
"Of course! yes it is scary… I feel it, she shows it even more than I do…it is scary sometimes…She has always shown me how much she loves me, she shows it more than I do…..I recognize where I have done wrong, where I should step up my game, sometimes I still slack but I recognise it all." 2Baba responded.