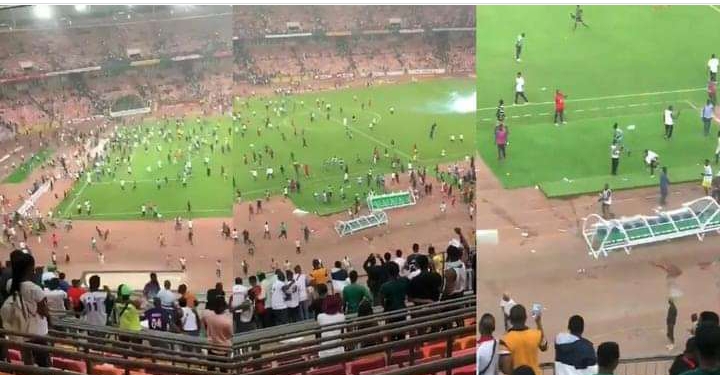 There was chaos earlier this evening at M.K.O Abiola National Stadium in Abuja after the Super Eagles lost to Ghana Black Stars with away goals, losing their spot in the 2022 World Cup.
A viral video that was shared online moments ago shows so many people vandalizing the stadium following the loss — the fans were seen trooping into the field and destroying some of the facilities.
With over 60% possession held by the Super Eagles and over 14 shots with a few on target, this stats was not enough to give the Super Eagles the satisfaction they so craved at the start of the game.
The game ended with a draw, however, Ghana's Black Stars took the win as the first leg of the game was goalless at the home of the Black Stars.
Watch the video of fans vandalizing the stadium as you scroll,
https://videopress.com/embed/PuY52M3v?hd=1&cover=1&loop=0&autoPlay=0&permalink=1