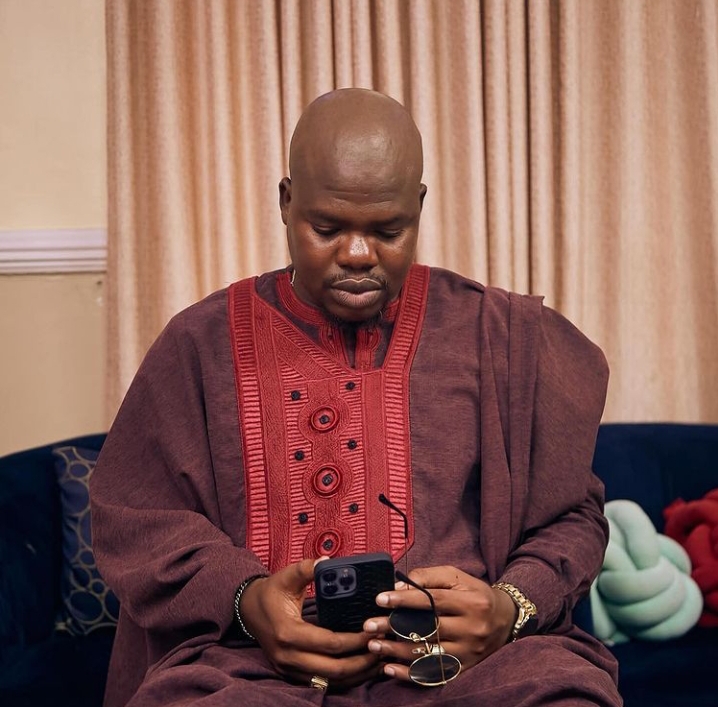 Popular Nigerian comedian, Debo Adebayo popularly known as Mr. Macaroni has taken to his social media handle, Twitter to react to the death of Dr. Chinelo.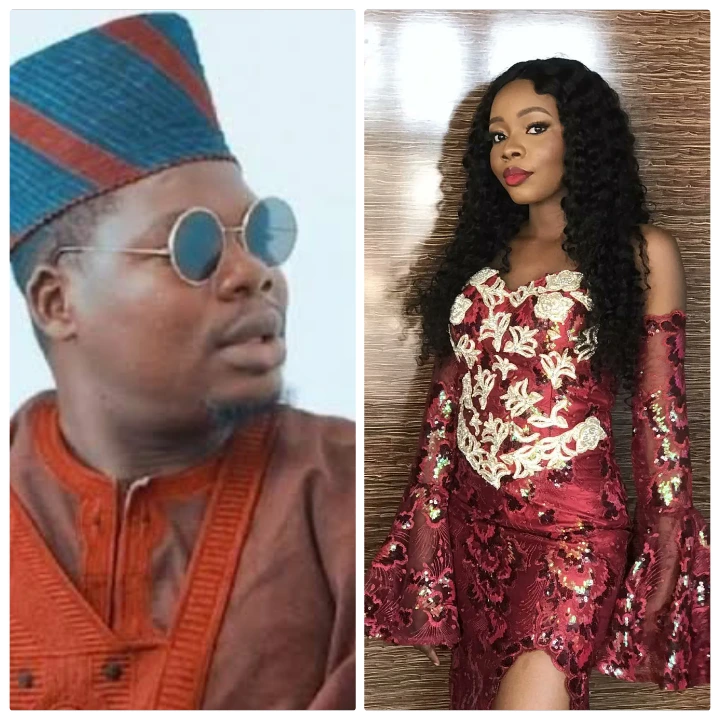 It is no longer news that the sudden and tragic demise of Dr Chinelo has caused so much reactions across all social media platforms.
According to report, it was made known that Dr Chinelo, who was on a train from Abuja to Kaduna was shot by some group of terrorists and unfortunately for her, she lost her life.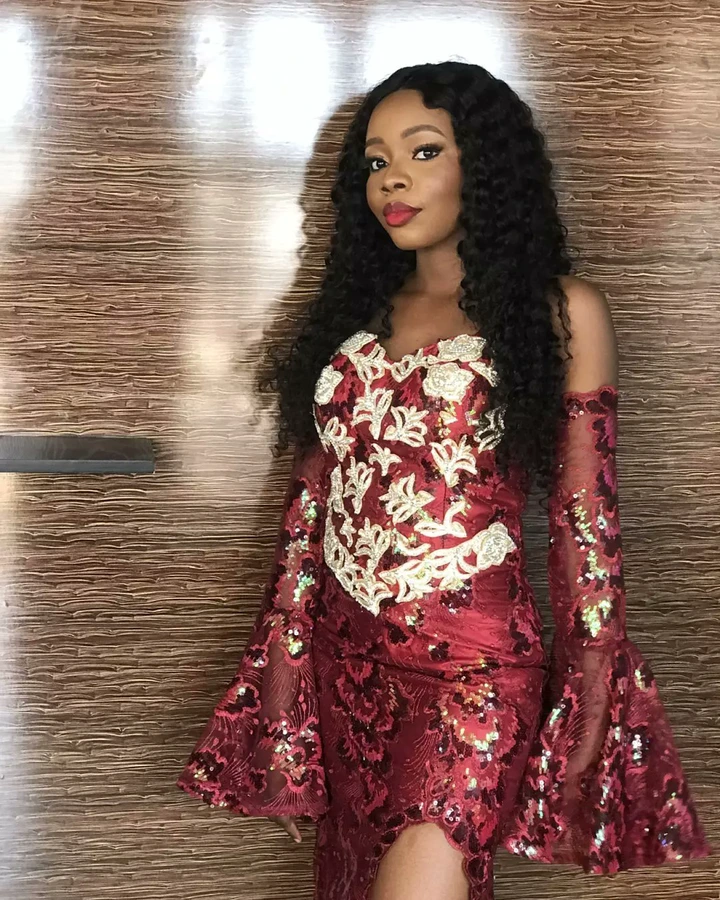 It was also reported that the young lady made a tweet after she was allegedly shot. However, it is quite unfortunate that the reception her tweet received made people think that she was chasing clout not until the news of her death flooded the internet.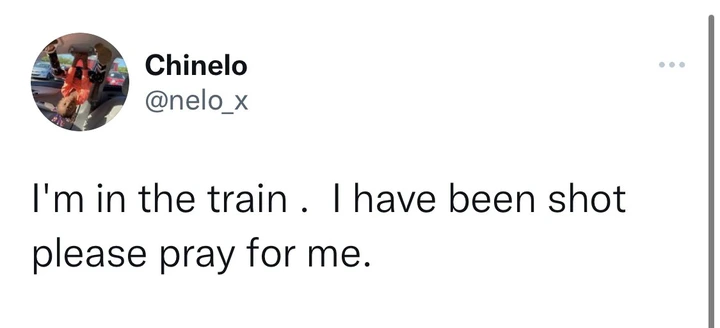 Interestingly, many social media influencers have reacted to her death and one of them includes Mr Macaroni.
He reacted owing to the fact that many Nigerians did not believe her when she tweeted about her predicament. Mr macaroni reacted and said he is of the belief the those people that did not believe her and attacked her are also the same people who did not believe him when he was also attacked.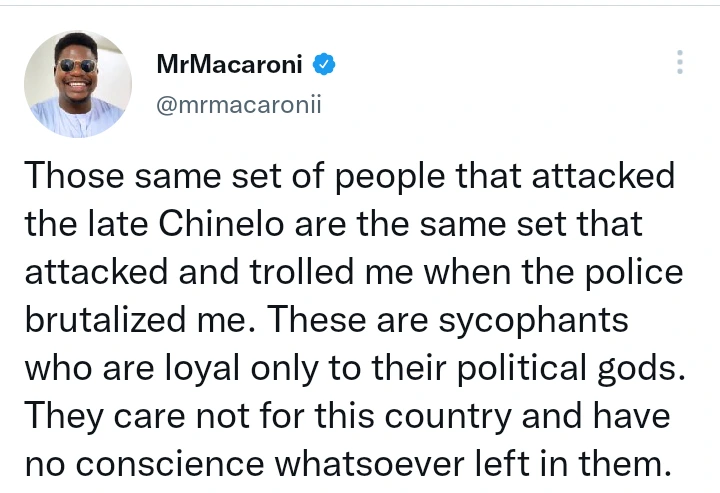 He concluded by saying that most Nigerians do not care for themselves as they really should and advised them to change.