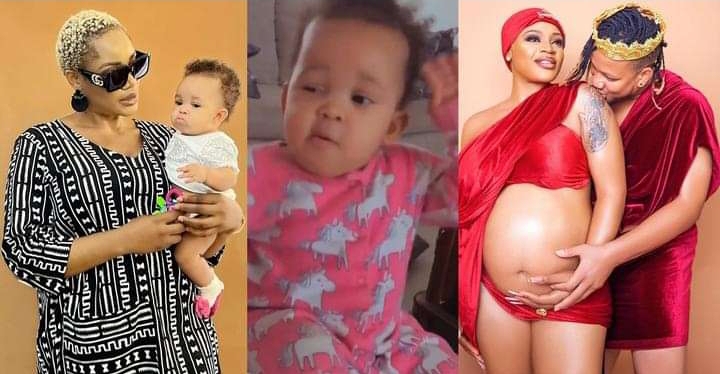 Popular Nollywood actress, Uche Ogbodo has taken to social media to lament bitterly over her 9-month-old daughter's first word.
The thespian who welcomed her daughter with her husband, Bobby Marris, in June 2021, shared a video of the moment her daughter said "Papa" despite being persuaded to say the word "Mama".
Heartbroken from the episode, Uche recounted the struggles she went through when she was pregnant with her daughter and while nursing her.
According to the 42-year-old actress, she feels hurt and betrayed because her daughter choose to say "Papa" first instead of "Mama".
She captioned it, "My Bunny Did me Dirty , Her first Word broke my Heart to pieces . after all my Suffer for 9months and another Nursing her for 9months this kinda Betrayal no Suit me atall #justiceformama"
Watch the video below,
https://videopress.com/embed/D944bz8j?hd=1&cover=1&loop=0&autoPlay=0&permalink=1