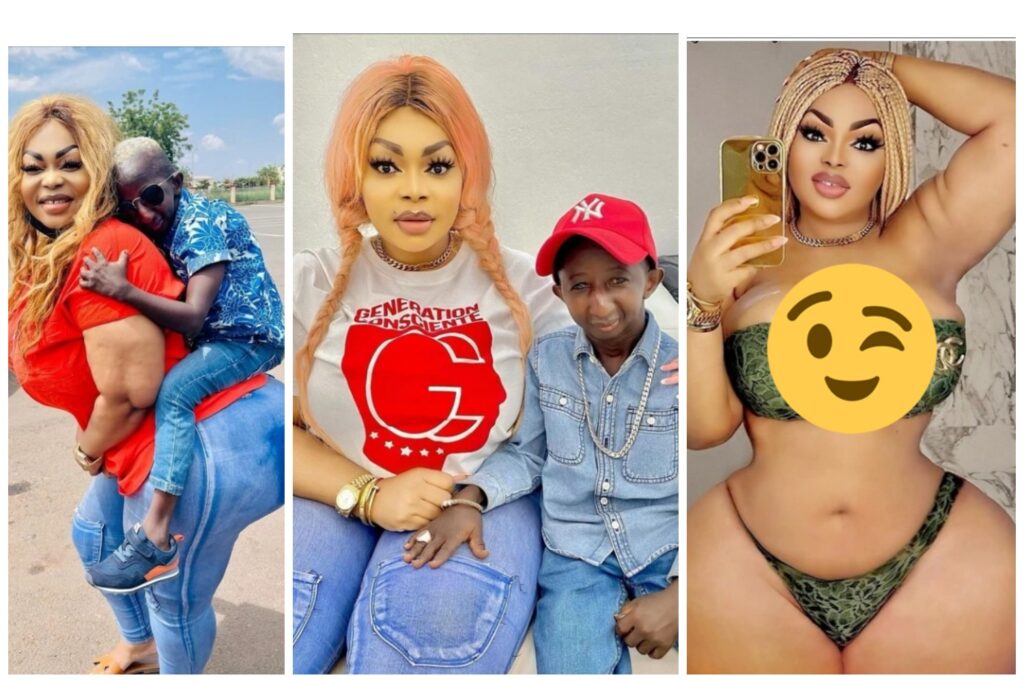 Grand P's financée, Eudoxie Yao, has taken to her Instagram page to wow her followers with a new photo. In her caption, the celebrity urged members of the public not to try to please anyone who will never value their worth. She said that the best thing is to walk away from anyone who "poisons your soul."
Below is the photo she shared: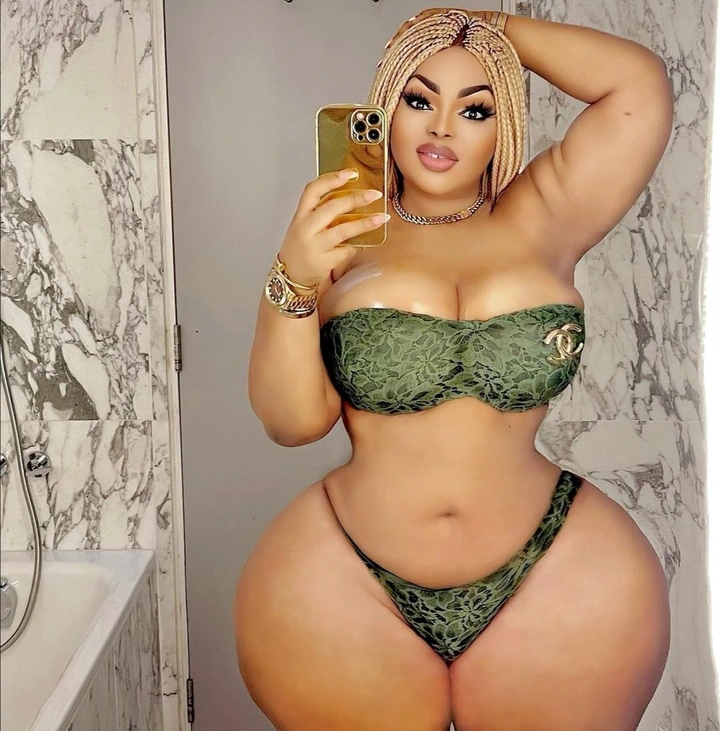 She wrote – "Don't try to please people who will never see your self worth. The more you get away from things that poison your soul the better you will feel. Kisses my babies."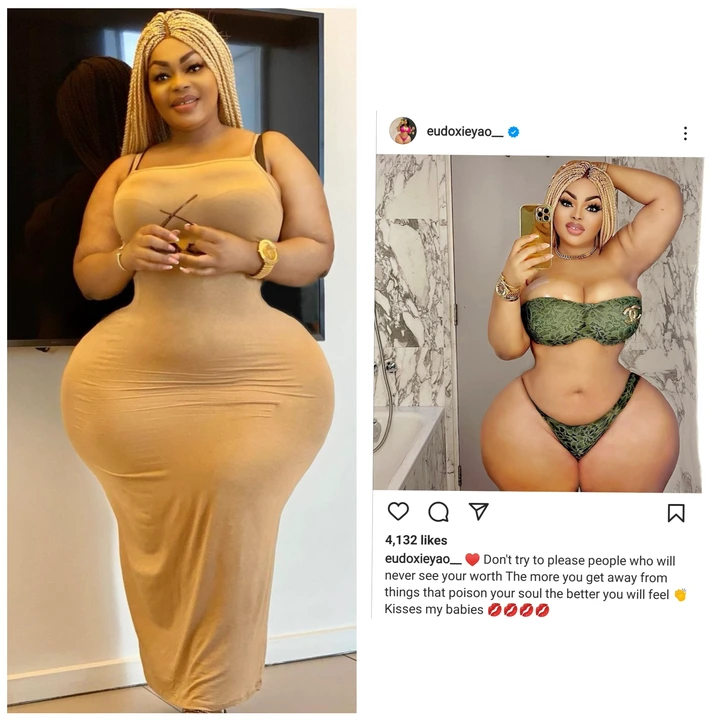 Many immediately took to the comments section to applaud her beauty and express their love for her.
Eudoxie Yao has been in the eyes of the public following her relationship with the Guinean singer and politician, Grand P.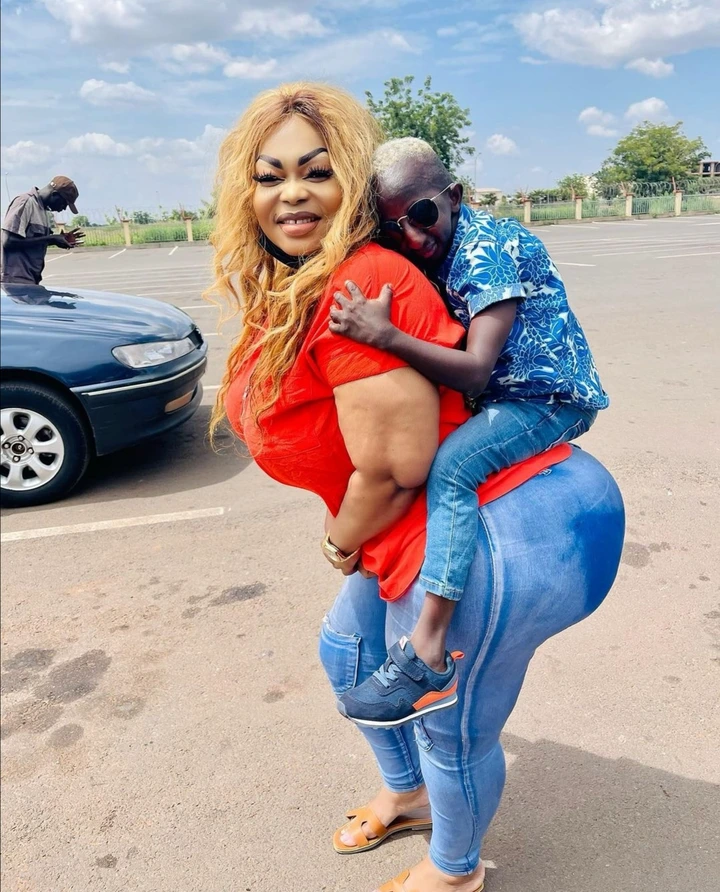 A few weeks ago, the pair made headlines after Grand P proposed to her on a live television show. The proposal came some months after news had emerged in the media that they had broken up.
In the video which was shared on Eudoxie Yao's Instagram page and by The Cable, Grand P had gone on his knees to apologize to her and popped the big question.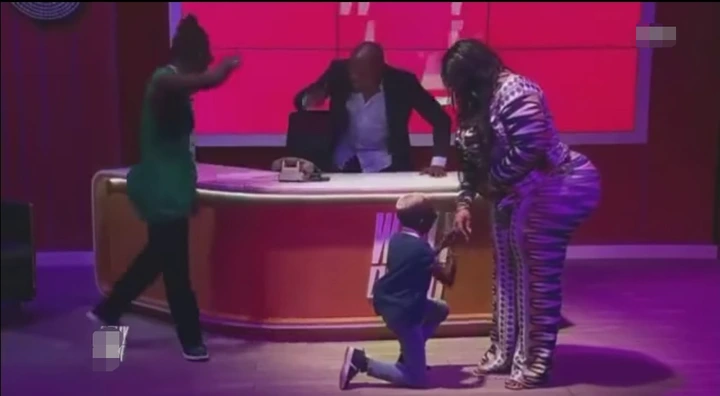 In his statement, Grand P had told her that he has changed, and that whatever happened between them is in the past now. He also promised that he won't repeat the mistake he made before.
In her response, Eudoxie had said that she found it difficult to trust Grand P again after what happened between them.
In the end, she had accepted the ring, and had flaunted it for her followers to see.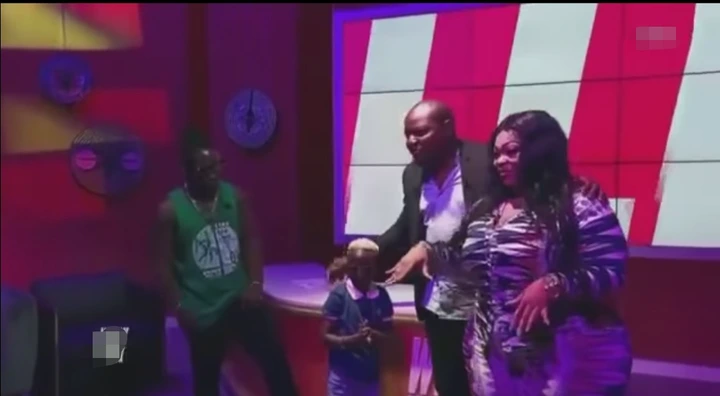 Eudoxie is often regarded as one of the most endowed celebrities in Africa, and her relationship with Grand P has been a topic of discussion in several news media for sometime now.