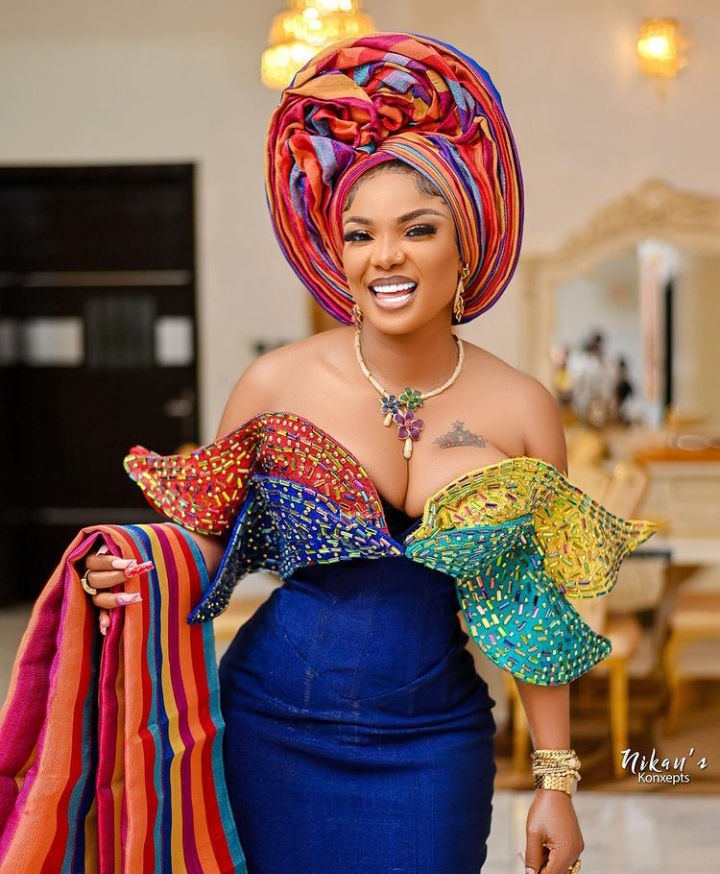 Nollywood actress Iyabo Ojo, has recently disclosed to fans and friends how much representing her state of origin in a traditional way means a lot to her.
She made a post on Instagram in which she further stated the things needed to represent their culture.
"Representing Lagos in our culture is very important to me. We command class, fashion, style, color, glamor, and fun, but above all, we represent our culture with so much finesse and style," she said.
While making this statement, the actress accompanied it with a few pictures in which she was seen in traditional attire to back up what she said.
The actress looks really beautiful in these photos, and it also shows that she is living a good life. We hope she continues to grow as each day goes by