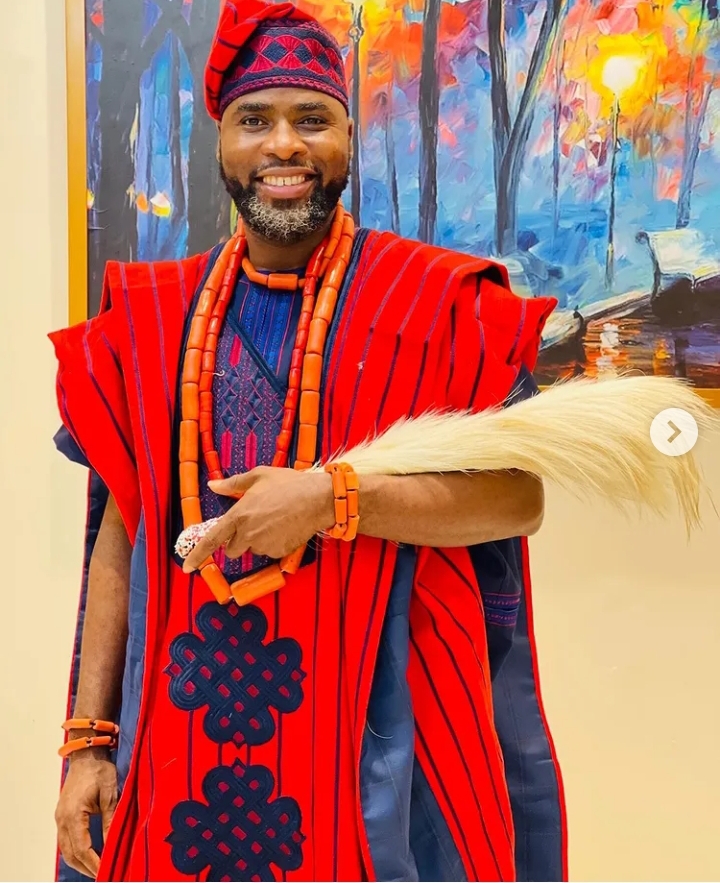 Versatile Nollywood actor Ibrahim Chatta sparked reactions from fans after sharing a video of himself and his colleague Toyin Abraham hugging at the movie premiere of Femi Adebayo titled 'King of Thieves'.
On Sunday, 3rd April 2022, Femi Adebayo held his movie premiere, themed dangerous and epic and many Nollywood massively tuned up for the event.
Taking to his Instagram page, Ibrahim Chatta shared the moment he bumped into Toyin Abraham at the event, and the duo hugged tightly.
However, fans seemed displeased with the video as they pointed out that such a hug is too much for a married woman.
synogeneral wrote: U wan use hug carry her go
de_damsel_supermarket
If na Daddy Ire now…..we no go hear word again…we go dey hear where is mummy Ire ,I go tell oooo…hmmmm Dad ire come out come see something too oooo….
queen_zeezahh wrote: Y U come dey hug her like dat nah ….Be waiting for a letter from my lawyer
husman_dean wrote: Uncle braimo this hug too tight for someone else wife ooo…
blessed_midey wrote: Chatta is underrated,oloun…………dude so freaking versatile on a global scale