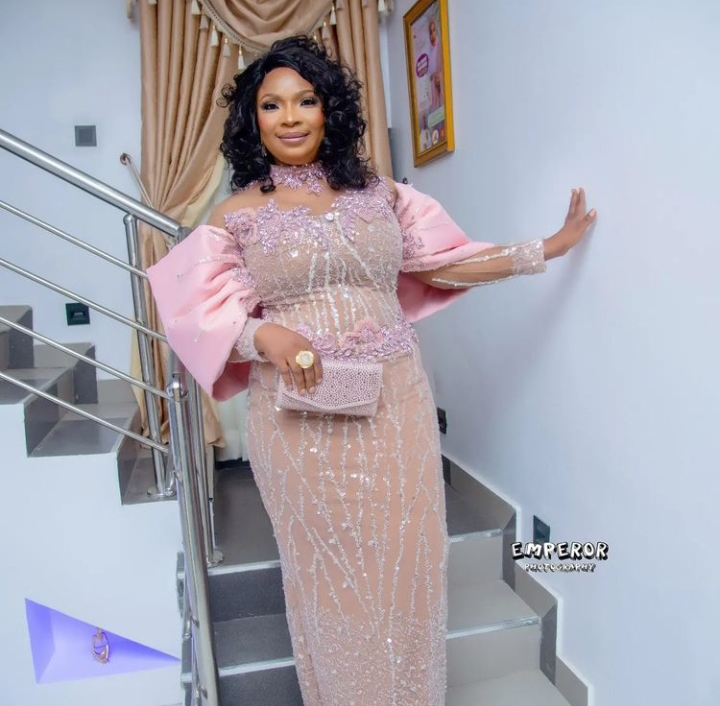 Nollywood actress, Laide Bakare was left heartbroken after her colleagues shunned her following the completion of her 100 million house.
The actress who on March 30 unveiled her house and threw an over the top birthday bash, was completely shunned by her colleagues.
Only few celebrities were spotted at her party and apart from Regina Chukwu, no one publicly acknowledged her.
Noting this, Laide Bakare took to her Instagram page to reveal how her house generated various reactions from the public.
According to her, she built her house in less than 4 months despite the harsh economy yest she received negative reactions from people.
She however stated that she would remain thankful to God.
"In less than 4 months, in this harsh economy, I pulled a great one, thus generated various reactions, All I have to say is thank you God if you belief in your own miracle say Amen".