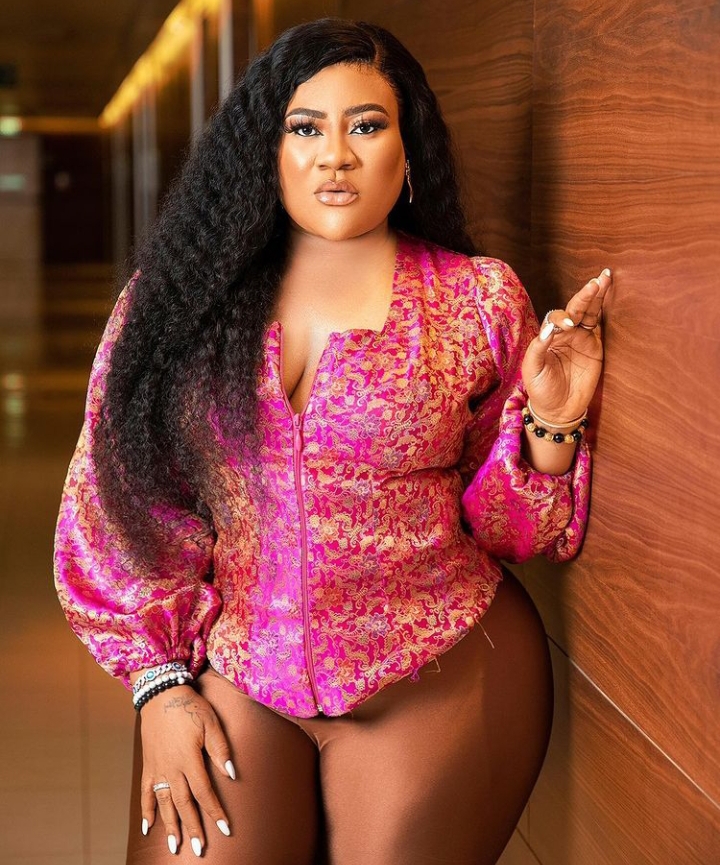 It seems that the victim has finally reacted to the hurtful words and attack that he has been facing from his once upon a time lover, Nollywood actress Nkechi Blessing. In a recent interview video posted by Uche Maduagwu, Honourable Falegan Opeyemi questions Nkechi blessing about the house she once flaunted on social media after the burial of her mother.
See the screenshots of Falegan as he painfully recounts his words below.
According to Hon Falegan's words, he said and I quote, "How did you build that house? I have spent pounds and in Naira, and you know it. Don't make me bring some things out that you wouldn't like alright. Just because of the time I'm gonna keep quiet. I wouldn't have done this interview tonight if not because I wanted to clear the air".
Looks like Nkechi blessing is really trying to draw words from this man's lips or maybe she has forgetten that he has her secrets as well because if she did, she would tread carefully.
Video below;