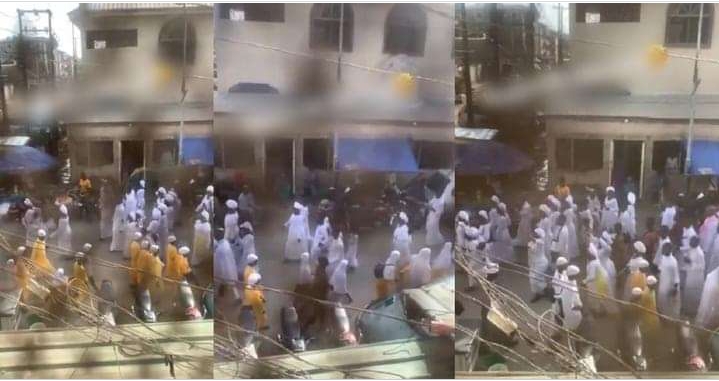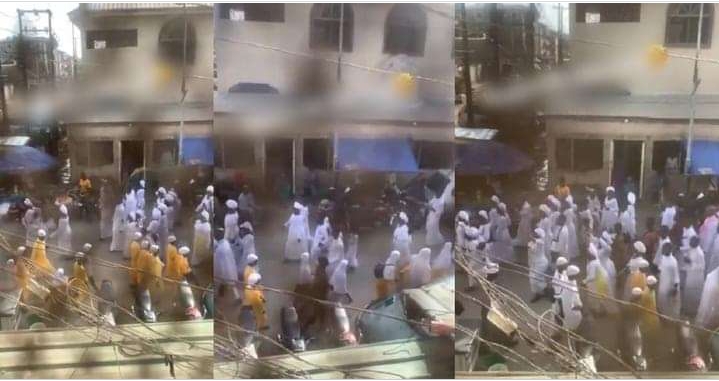 A congregation of White Garment church members popularly referred to as "Cele" were having a parade on the streets of an undisclosed location and while this was going on, they were met by Muslim scholars who treaded the same route as them.
Upon sighting the Muslim faithfuls, the church members who were singing a Christian song as they marched past, switched to a song popularly sang by those of Islam faith — the song "Wa salatu ran she o" can be heard being sung by the Celestial Christian worshippers as the Muslims passed by them.
The moment was captured by a resident from the window of their apartment and was shared online and since its emergence on social media… netizens have had a thing or two to say about it.
Most comments had people averring that such instance is commonplace for celestial church members who some times are even seen allowing Muslims worship in their Churches.
Watch the video as you scroll,
https://videopress.com/embed/w8S8EEaP?hd=1&cover=1&loop=0&autoPlay=0&permalink=1&muted=0&controls=1&playsinline=0