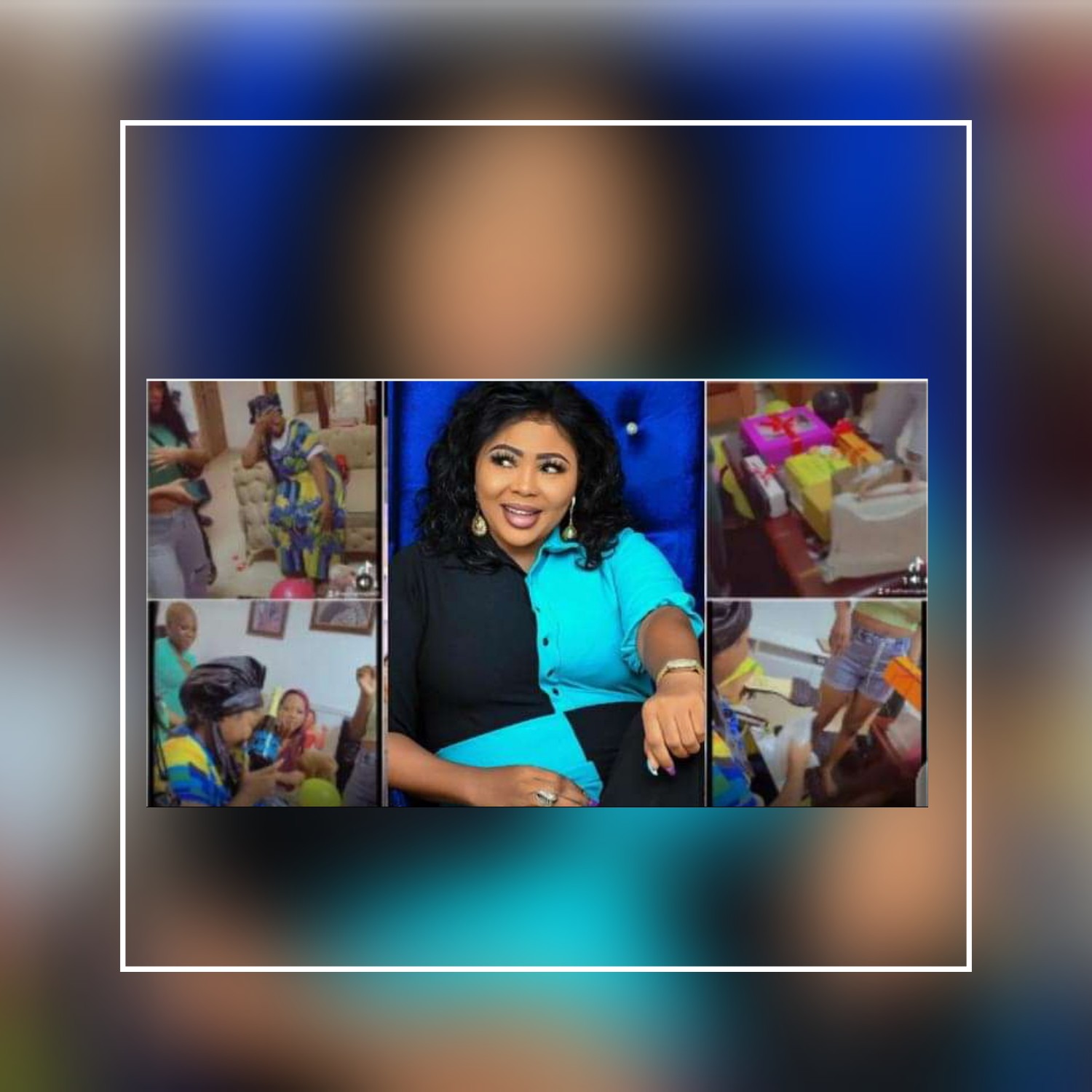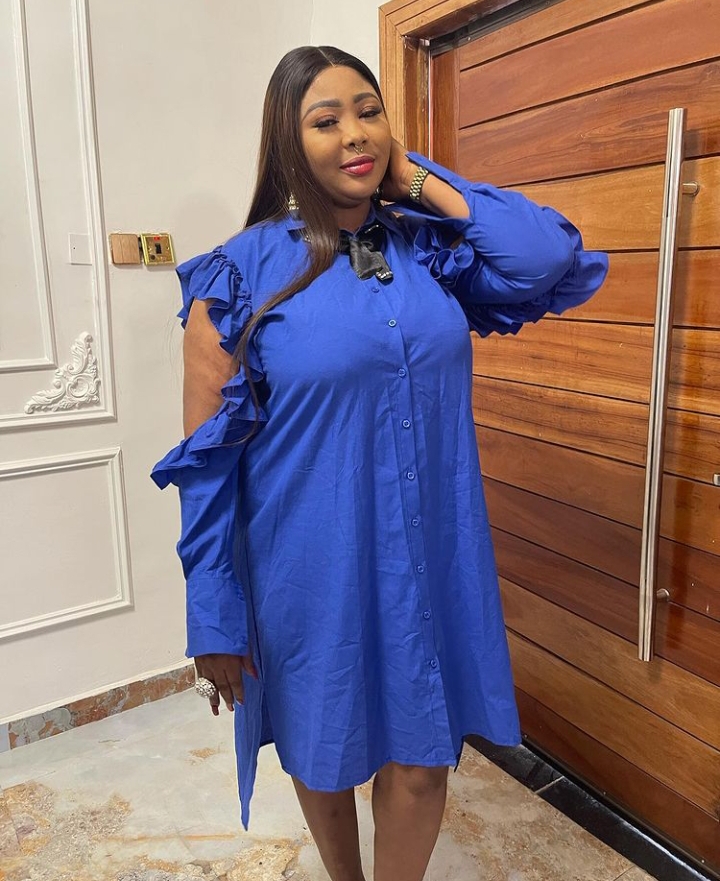 Nollywood actress, Omowunmi Ajiboye has been treated to an early birthday surprise by her fans and workers.
Sharing the sweet video on her Instagram page, the actress who is set to clock a new age on April 17, 2022 admitted that her fans got her as she wasn't prepared for it.
She appreciated them for the love, surprise and gifts.
Omowumi Ajiboye wrote, "OMG!! They really really got me, they got here too early than I can even imagine, wow kudos to you guys, Thank you all for the surprise and gifts. I appreciated and I love y'all in advance to me, April 17 is the code".
In the spirit of birthday celebration, Kemi Filani news recalls Omowumi Ajiboye had gone emotional to celebrate her husband and the father of her two kids, Segun Ogungbe earlier this month.
The Nollywood actor who clocked 52 on March 28, received a sweet his emotional tribute from his wife.
Omowumi described her husband as her baby, bestfriend, support system and the person who makes her heart beat.
For her, her husband is one who is too good to be true with bis brilliance, kindness, strength and everlasting charm.
Omowumi Ajiboye stated that life wouldn't be the same without him as he is the best thing that happened to her.