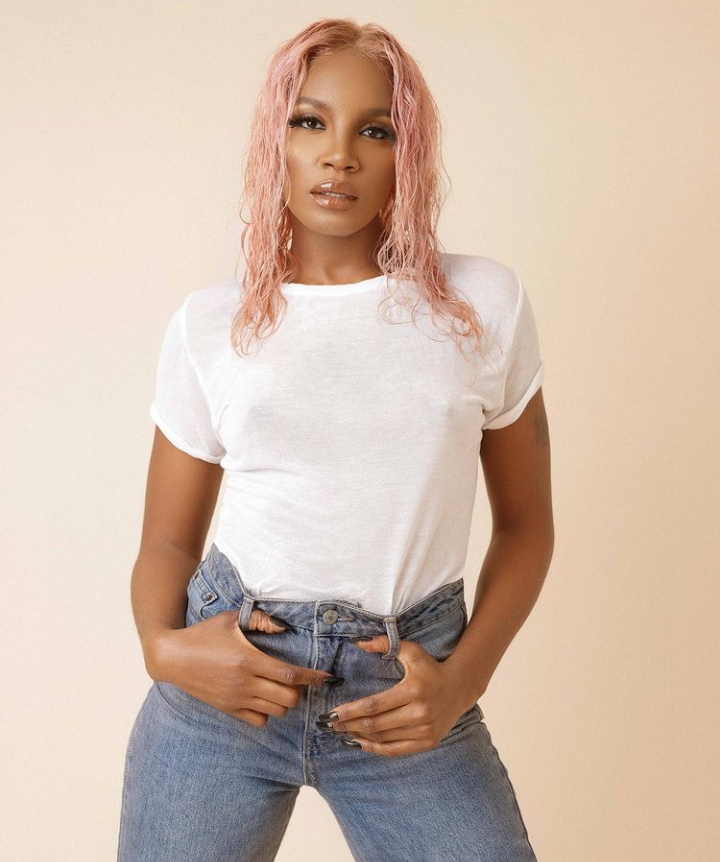 Nigerian singer, Seyi Shay, has welcomed her first child, a baby girl.
The popular singer who is Blanck Magazine's cover girl for April via the interview opened up on her motherhood journey.
Seyi Shay is an industry certified 'Big Girl', a vocal powerhouse, a chart topping and record smashing popstar, a famed actor, singer, and songwriter but for all the outstanding accolades she has acquired from years of tenacious work, becoming a mother is to date her greatest accomplishment.
Seyi Shay made the official announcement of the arrival of her baby girl via her verified Instagram page and has been receiving a lot of congratulatory messages.
The singer had in an interview with Beat FM a few months ago showed off her diamond ring.
When asked about the ring, the PemPe crooner said, "Some guy gave it to me and said, 'hey, would you marry me?'"
According to her, the relationship is going on nicely, although she did not unveil the identity of her husband-to-be.
Reaffirming her engagement, she held up her fingers and said, "This is diamond, baby. Real diamond, honey. Diamonds are forever."

When she was asked if her engagement was responsible for her new glow, the singer said, "Not really. I had already evolved. I was already glowing before I met the guy. So he just added to the glow. If there was no ribbon on the package, I would not have said yes."

During the interview, however, the singer declined to talk about the pregnancy rumour which was sparked by a video she posted in December 2021.