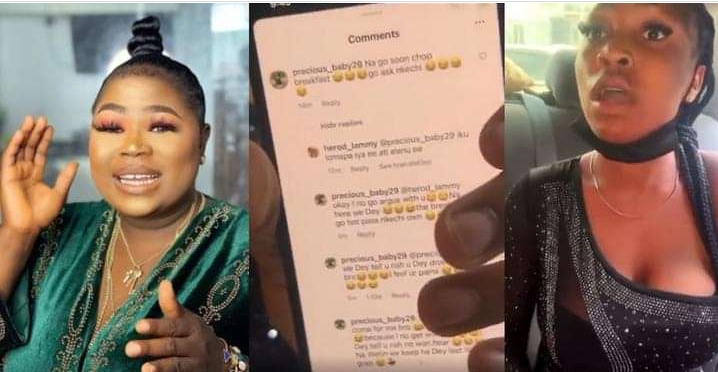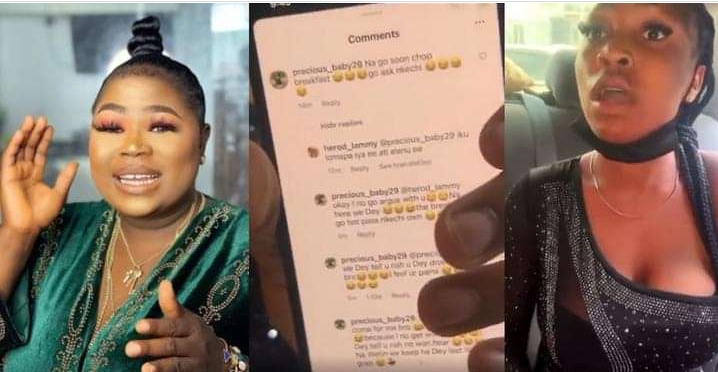 Nollywood actress, Kemi Apesin, otherwise known as Kemity, recently hunted down and confronted an online troll.
While addressing the young girl in a video that went viral, the actress said she was always leaving vile comments under her posts on Instagram.
Kemity reached out to the troll disguised as a man and requested that they meet for 'hookup', in order to apprehend her.
The actress also revealed that the troll accused her of going to Dubai to sleep with men, and that she and her partner will soon break up.
The lady, who was visibly frightened by the confrontation, claimed that she deleted the comments almost immediately. Kemity then dug out her comments on her page, and the lady began apologising profusely.
Watch video below,
https://videopress.com/embed/noqEbT8S?hd=1&cover=1&loop=0&autoPlay=0&permalink=1&muted=0&controls=1&playsinline=0