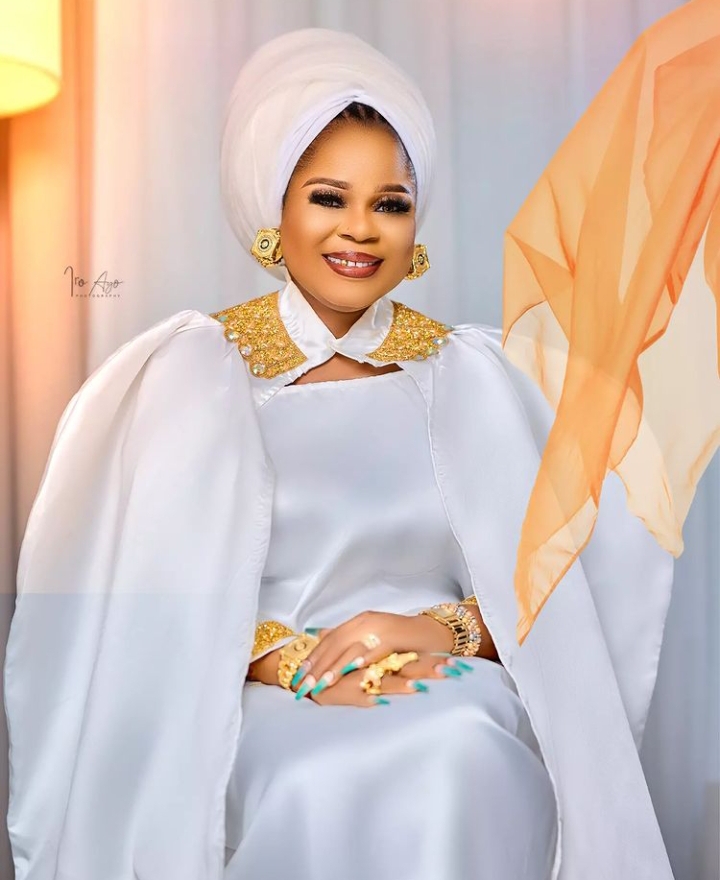 Nollywood actress Funke Etti is a symbol of royalty in her abaya wear as she clocks 43.
The actress is 43 today, April 24 and has blessed fans with stunning photos of herself rocking a white abaya and turban.
Sharing the stunning photos, she captioned it with, "Happy Fabulous Birthday to me. Thank you for your grace".
In another post, she wrote, "Happy Beautiful Birthday to me HRM Queen A.Y.I.N.K.E.A.D.E Ajetomiwa Oluwafunke..I praise you, for I am (beautifully made) fearfully and wonderfully made, wonderful are your works my soul known it very well. Thank you Lord".
It was recalls Funke Etti, had opened up on the rampant issue of actresses who publicly call out one another for snatching their partners.
Etti in a chat with PUNCH maintained that even the men in question should be blamed for not being transparent about their status and past rendezvous.
She said, "It is wrong for actresses to call out one another over relationship issues. But when you research well, you would find that it's not entirely the ladies' fault. Some men are deceptive; they would not disclose their relationship status or confess that they are dating actress A, while they are going after actress B. These things are common occurrences. They would practically deny the existence of people they have dated in the movie industry just to get the new lady.
I keep telling people to always apply wisdom when it comes to love matters. Ladies should not drag themselves on social media; it's a matter that could be settled amicably between both parties, especially if they are not married."