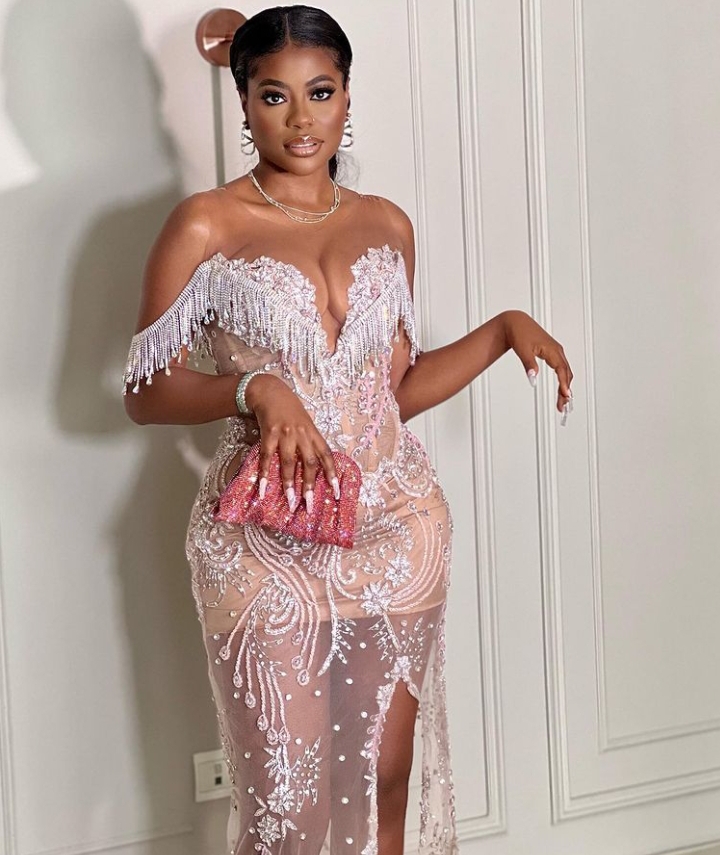 Sophia Momodu, the babymama of Nigerian singer Davido has received accolades from social media users after ignoring the singer for using her to spite Chioma Avril Rowland.
It was earlier reported Davido caused a stir online after he publicly showered love on Sophia Momodu.
Sophia Momodu had shared stunning photos of herself as she stepped out in style for a wedding.
Reacting to the photo, Davido took to her comment section to drop a message claiming that his money was showing on her.
He wrote: "My money is showing"
Despite the reactions the comment generated on her page, Sophia
Momodu completely ignored Davido and never replied to it.
However, some social media users have showered accolades on Sophia Momodu for ignoring Davido's comment.
Others claimed that Davido often uses Sophia Momomodu as a backup to spite Chioma whenever they have issues.
vivian_brown_ulasi wrote: @davido soo confuse human…you always use @thesophiamomodu as backup whenever u er……an she no get choice na
maryann_posh wrote: David love Chioma no. Uncle wan use Sophia spite Chioma..I'm glad Sophia didn't reply
gifttypatrick_ wrote: If she had reply, she don fuck up be that. Sophia knows better.
stylecatalogueng wrote: why will she even reply, which one is his money dey show like she doesn't make her own money.
fowowe wrote: she like to put davido on her head meanwhile davido never defend her like she always do for chioma. Anytime things isn't going well between chioma and davido that's when Sophia will all around davido, since years ago I believe by now Sophia suppose to move on before chioma that davido even proposed.