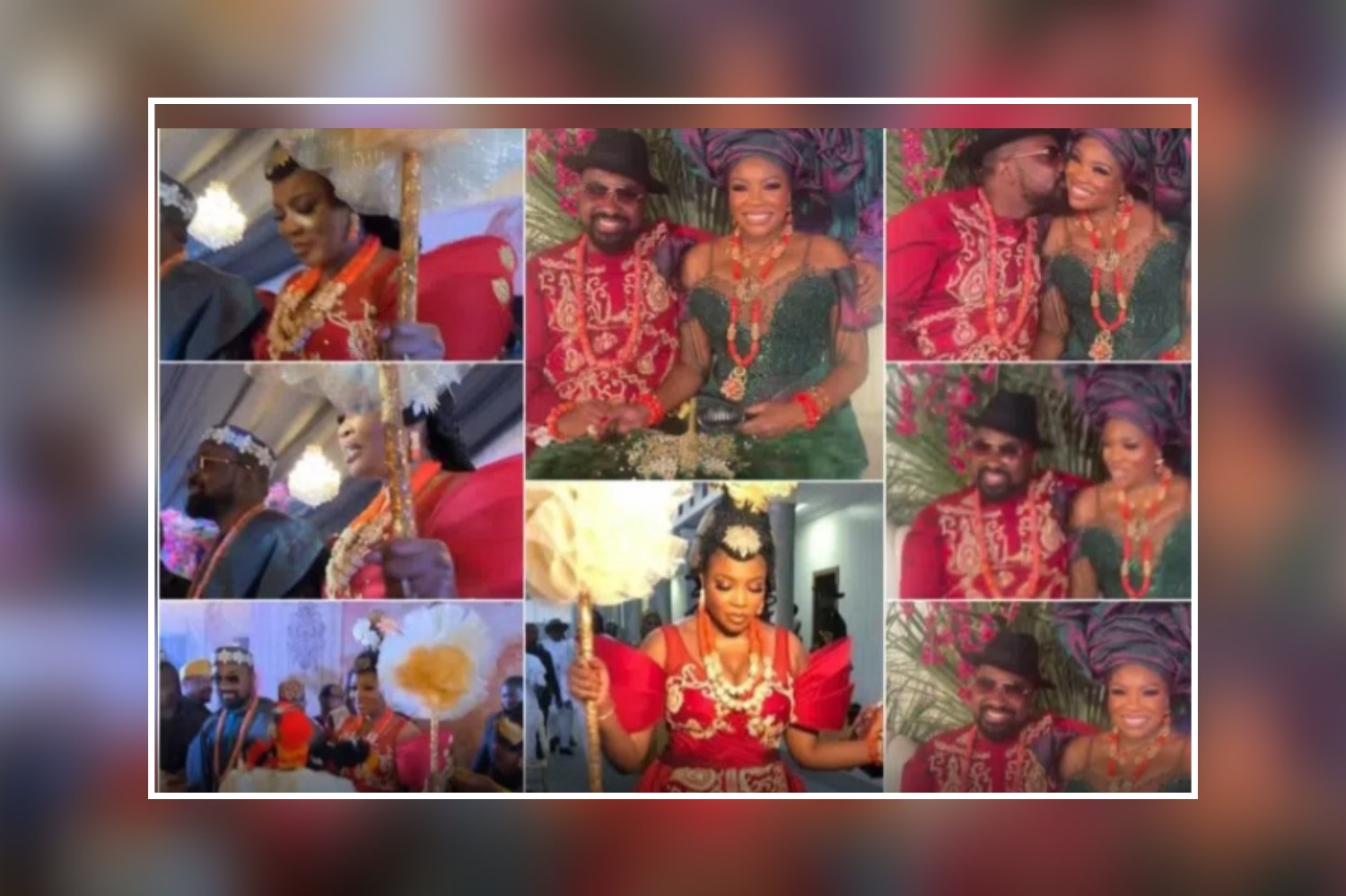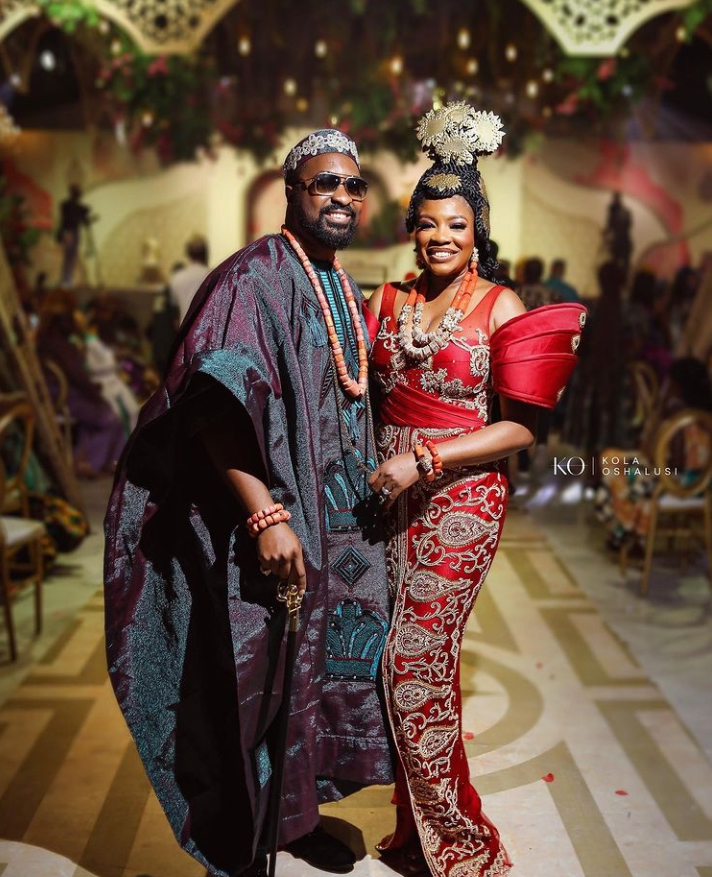 Movie producer, Kemi Adetiba who recently got married to the love of her life has shed more light on reasons behind her different cultural attires on her wedding day.
Adetiba, shared a video on her Instagram page revealing that her mother is from Ibeno in Akwa-Ibom state while her dad is yoruba.
"After the ring exchange, formal hand over by my parents to @oscarhemanackah's family, and cake cutting, Uncle Oz (his nickname – feel free to use it when you see him 😜) and I were whisked away for a quick wardrobe change. The theme of our traditional wedding was "Celebrating Culture – Flamboyantly Nigerian/Ghanaian " so it was important to me that I celebrate my mom's culture with my second outfit. Fun fact – My mom is from Ibeno in Akwa-Ibom state and growing up it was also an important culture in our household, even though my dad is yoruba. Second Fun-Fact: Both my second outfit for the traditional wedding and my outfit for our introduction/civil ceremony (the day before) were made by @tojufoyeh. I remember going to fit for the first time at her studio with @thegarmentfactory in tow – We literally gasped as soon as we wore the dresses. As a confession, I barely gave Toju enough time to create one outfit, talk less of two 🙈 but she pulled it off so seamlessly and with only ONE dress fitting. Her professionalism is unmatched. Her aura is warm and welcoming – which is extremely important when dealing with an anxious bride. It was a flurry of sketches till we arrived at the direction for the "Efik Bride" outfit. Like the previous aso-oke and lace ensemble celebrating my Yoruba heritage, I wanted the interpretation of the "Efik Bride" to a modern take on the old, conventional style. And @tojufoyeh delivered hands down. As usual @urezkulture came through with the coral accessories and staff, while the crowning hair piece was created by @calabar_bridengroom."
Recall that Kemi Adetiba had shared the story behind the unconventional gele she tied for her traditional wedding over the weekend.
While some fancied the creativity and uniqueness of the gele, some were of the opinion that it was rather outrageous and bogus.
Now shedding light on why she went for the unconventional gele style, Kemi Adetiba via Instagram moments ago wrote:
"First look for our magical #UndeniablyYours2022 celebration was designed and created by the amazing @hertunba. From the moment Florentina sent me the design sketch, I knew I would love the aso oke and lace dress, and she did not disappoint.
Being my first outfit of the celebration, I knew it had to be a statement in my own language. It was. And to add exclamation marks to this statement dress, I briefed @vaavavoom weeks prior that I wanted my gele to "high-five" the sky. I wanted a satellite dish!! I wanted to be the tallest person in the room because of my gele. And I wanted it to be one to remember. A real "King of Brides" crowning glory!!! Did VAVA understand the assignment? Or could the gele have been bigger?" she explained.