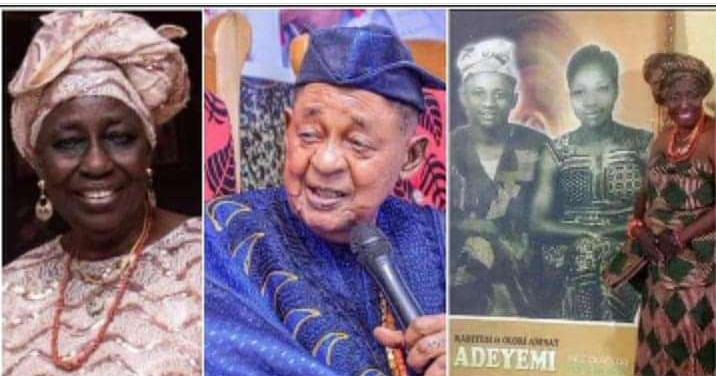 One of the things the late Alaafin Oyo is known for is his preference for younger and light-skin women because he had a number of them as his wives but the king's incredible story with women started with someone special. Ayaba Abibat Nihinlola is Alaafin's first ever wife who according to reports met the late monarch at the age of 17 when she was still in secondary school about 65 years ago before he ascended the sacred throne.
Ayaba Abibat has been described by many as a woman with a large heart and quality characteristics. The first olori and the late king have five children together, three girls and two boys. All of the children are grown and highly successful. They are also blessed with many grandchildren.
She is well loved and respected among other wives and the mother of Alaafin's first child (daughter) and the Aremo (first son).
Read more about her below: