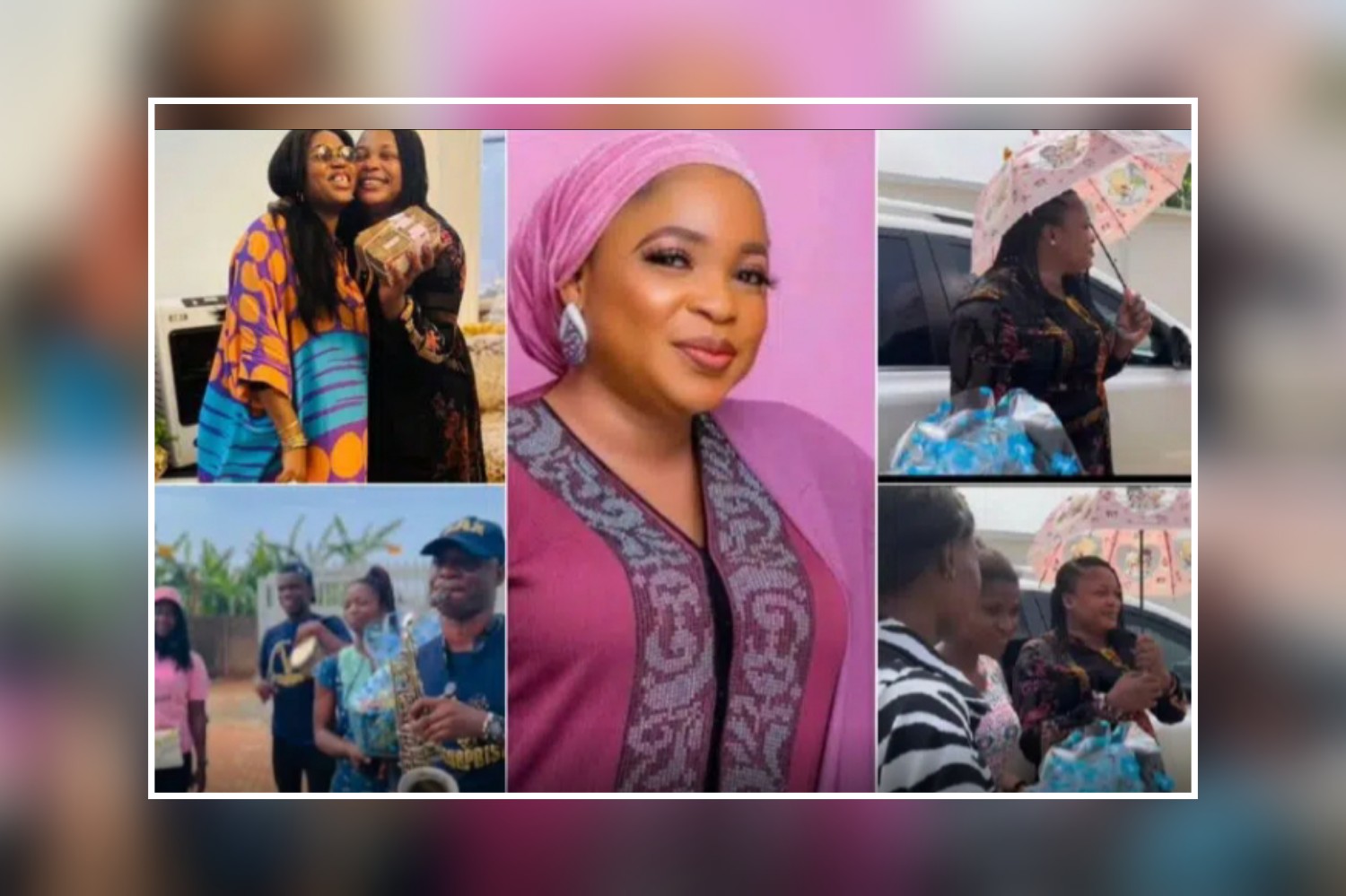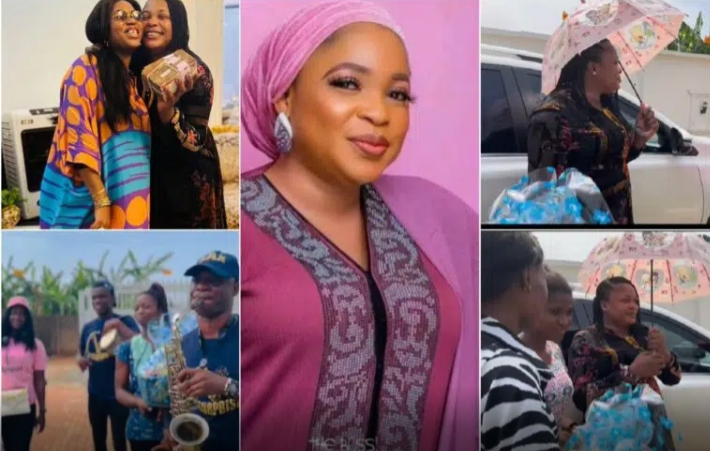 The outpour of love for Nollywood actress, Kemi Afolabi has been overwhelming.
The actress who clocks 44 today, April 27 has been showered with love and affection from colleagues to fans, family and several others.
Lovers and fans of the movie star have left her speechless with their numerous birthday gifts and present to her.
From bundles of money to several cakes, musical bands, enchanters and several more, Kemi Afolabi has felt so much love.
Taking to her Instagram page to show off the several birthday gifts, she wrote, "I almost missed your gift MO my dearest friend thanks a whole lot".
In another post she wrote, "Thanks for the cash gift today after sending cake and other gifts earlier thanks for being so many things to me..today is not for epistles but I'm already on the fifth line n I'll leave this here for now. Love you ma summer kiss".
It was recalls Funke Etti got her Kemi Afolabi emotional on her special day.
The actress went the extra mile to ensure that the ailing mother of one did not forget her 2022 birthday in a hurry.
Funke Etti invited a group of Yoruba enchanters to chant for the actress and she couldn't hold herself from crying.
Kemi Afolabi was in the dining room when the enchanters walked in and started eulogising.
Bearing in mind the health challenge the actress is going through, Tehy rain prayers of protection and long life for her.
This all made Kemi Afolabi emotional that she wept profusely.
Sharing the emotional video, Funke Etti wished her a happy birthday.