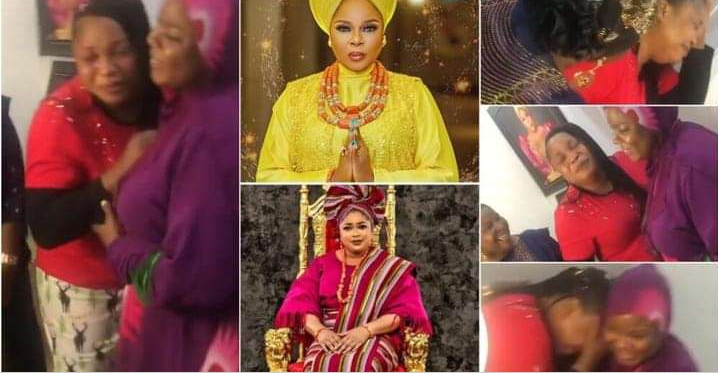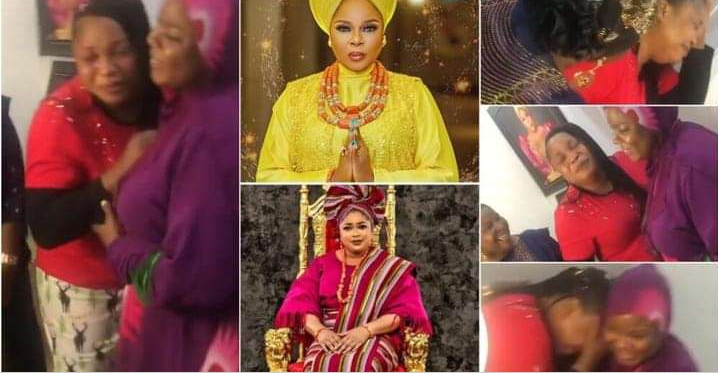 Nollywood actress Funke Etti got her colleague, Kemi Afolabi emotional on her special day.
The actress went the extra mile to ensure that the ailing mother of one did not forget her 2022 birthday in a hurry.
Funke Etti invited a group of Yoruba enchanters to chant for the actress and she couldn't hold herself from crying.
Kemi Afolabi was in the dining room when the enchanters walked in and started eulogising.
Bearing in mind the health challenge the actress is going through, Tehy rain prayers of protection and long life for her.
This all made Kemi Afolabi emotional that she wept profusely.
Sharing the emotional video, Funke Etti wished her a happy birthday.
"Happy birthday Honey Oluwakemi Omo Afolabi Aya Adeshipe igba odun, odun kan ni darling @kemiafolabiadesipe".