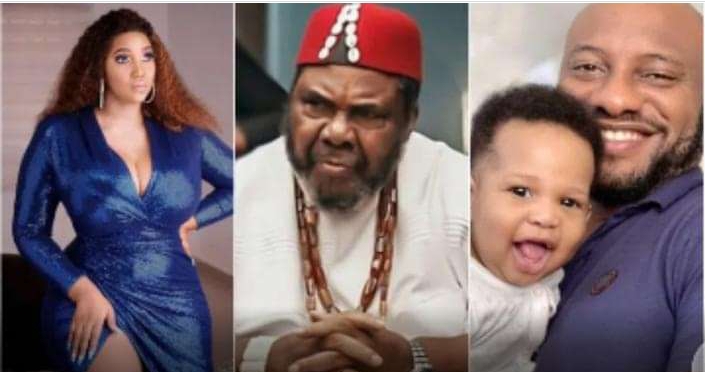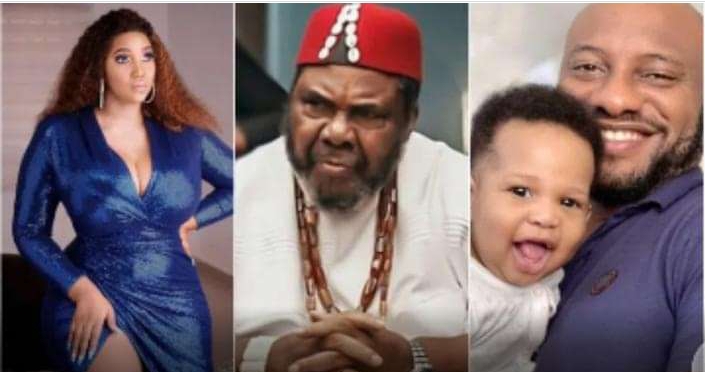 Veteran Actor, Pete Edochie has reacted to the controversy trailing his son, Yul Edochie, who recently announced the birth of his new son, birthed by his colleague and actor, Judy Austin, who previously had two kids from another marriage.
Pete Edochie is reportedly disappointed that his son, Yul had a child with someone else, after having four children from the legitimate wife of over 16 years, May.
*Pete Edochie has now given the new wife an ultimatum, saying:
"I WANT THE WHOLE WORLD AND NIGERIANS TO UNDERSTAND THAT AS AN IGBO MAN, I NEVER SUPPORT MY SON'S ACTIONS AND AS A STATESMAN, I ONLY RECOGNIZE HIS FIRST WIFE, MAY AS THE ONLY AUTHENTICATED WIFE OF MY SON, THE REST IS BANISHED FROM ENTERING MY HOUSEHOLD" NOTING THAT MARRYING TWO WIVES DOES NOT CONFER A MANLY STATUS ON ANYONE.
Pete Edochie also lamented saying
"RIGHT FROM WHEN YUL WAS STILL A CHILD, HE NEVER LISTENED TO HIM. "I'M NOT SHOCKED THAT HE HAS A SON WITHOUT MY KNOWLEDGE. A CHILD THAT DOESN'T LISTEN TO HIS FATHER ENDS UP CUTTING HIS OR HER LIFE SPAN SHORT."