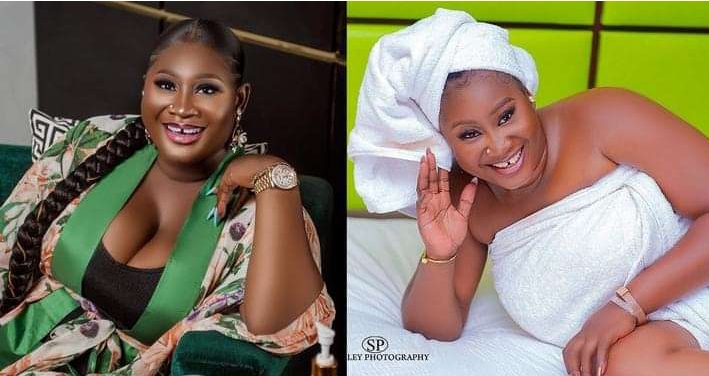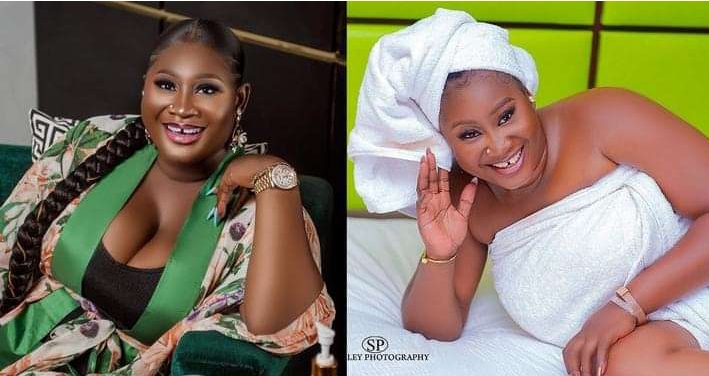 Nollywood actress, Yetunde Bakare has revealed that men who pay ladies to sleep with their dogs do it for ritual purposes.
She made this revelation while reacting to Kemi Olunloyo's claims that they don't make money from it, and only do it to satisfy their sexual fetishes.
The investigative journalist had taken to Twitter to call the attention of the Lagos State Ministry of Health to the alleged cases of rich men paying ladies up to N2 million to sleep with their dogs.
She tweeted,
"Beastiality is the human act of having sex with animals. We've seen herdsmen having sex with their cows & many young ladies willing to have sex with dogs in Lekki Lagos for as much as N2M. Lekki currently has a huge HIV outbreak. Beastiality is not a crime in
Rich men in Lekki pay these girls up to N2M to f**K their dogs and they watch and film it creating beastiality porn videos which are online. Also these men film their dogs performing oral sex licking the genitals of these "beastiality prostitutes"
@LSMOH should intervene soon."
The post garnered a lot of reactions and a lady asked how the men make money from ladies sleeping with their dogs.
"I'm still trying to understand how these "rich men" make money from this act. Could someone pls teach me?", she asked.
In response, Kemi Olunloyo asserted that they don't make money from the act and only enjoy the thrill.
"Nobody actually makes money from watching porn. It's a thrill for them. You can rarely monetize porn.", Kemi responded.
Actress, Yetunde Bakare disputed Kemi's claims that they don't generate money from it, while noting that the act is used for ritual purposes and these men usually take the dog to their Babalawo to complete the ritual process.
She also claimed she has the confession of a dying lady who engaged in the act and is now begging for death due to the intense pains she is feeling.
The thespian commented,
"I disagree kemkem! They make money from it … this act is spiritual, they'll later take the dog to their Babalowo and finish work I have a dying girl's confession! She's even the one begging for death because she's seriously in pains "
See below,