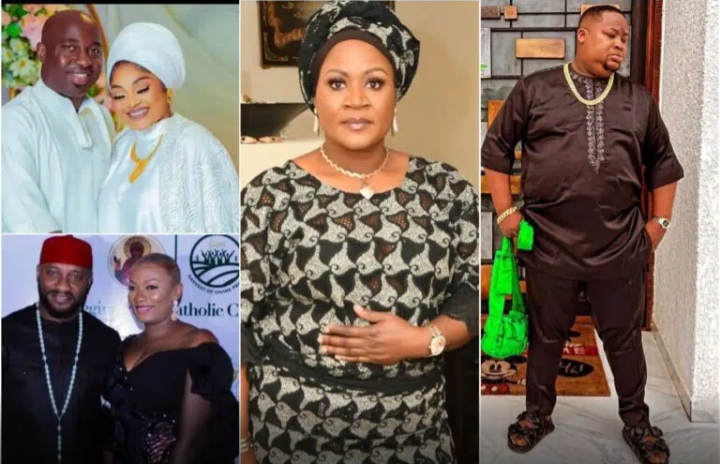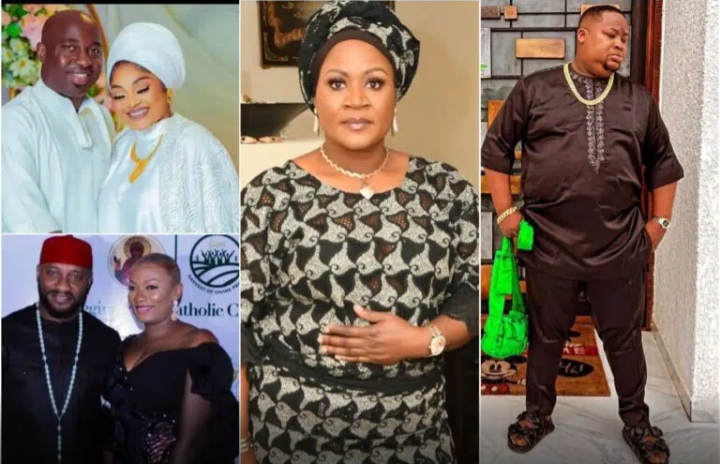 Funsho Adeoti, the first wife of actress, Mercy Aigbe's husband has joined hands with Celebrity bar man, Cubana Chief Priest to slam Yul Edochie for dividing his home with a second marriage.
Weighing in on the issue, Cubana Chief Priest couldn't hold back his disappointment at the actor's behavior.
Cubana was crossly unhappy with him for getting himself into polygamy.
Sharing his opinion, Cubana Chief Priest said polygamy is dangerous and a huge problem which can destroy an 'entire generation with hate, competition, and jealousy.'
He wrote:
Polygamy Is Dangerous, It's A Huge Problem That Ends Up Destroying An Entire Generation With The Hate, Competition & Jealousy That Comes With It. You Can Number Houses, Businesses, Cars, Jewelries, Side Chicks Etc, But Pls Never You Number Wives, It's So Painful & Hurting. Do Unto Others What You Want Them To Do Unto You. Don't Bring War To Your Own Home, Home Should Be A Place Of Absolute Peace. POLYGAMY is War !!!".
Drumming support for him, Funsho Adeoti took to her Instagram story to repost his write up.
Recall that Funsho also suffered the same fate as Yul Edochie's first wife as her husband married Mercy Aigbe without her knowledge.
Funsho asserted that the words of Cubana are nothing but the truth.
She wrote, "Nothing but the truth. Thank you".