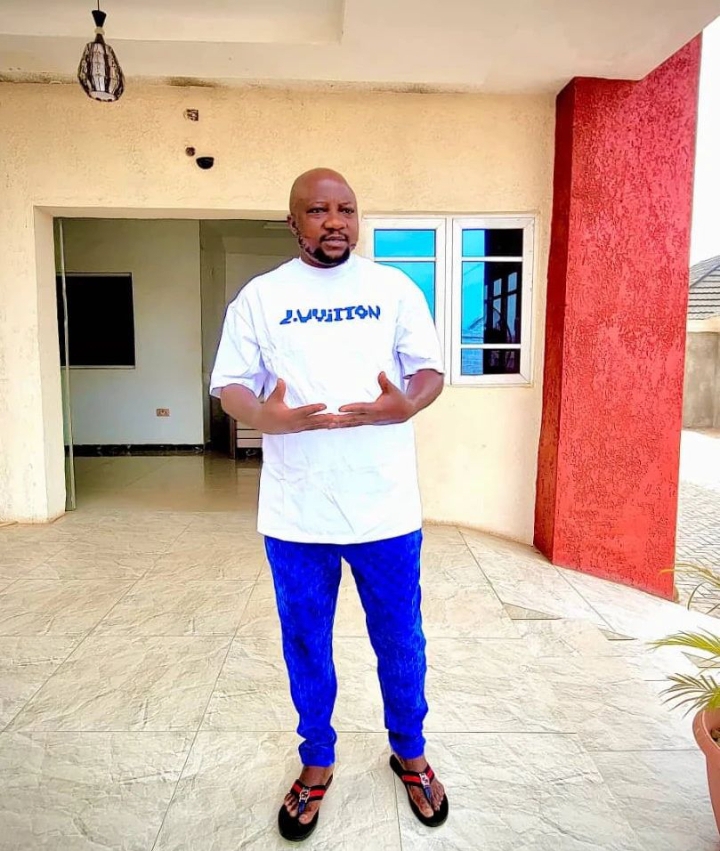 Nollywood actor, Olaniyi Afonja better known as Sanyeri has blown the minds of many with the accent of his kids.
The actor had taken to his Instagram page to share a video of his two sons appreciating the public for their constant support.
The boys said, "Hello everyone thank you for supporting our dad and we hope you continue to do so in the future. Make sure you subscribe to his YouTube channel, Sanyeri TV and make sure to pls watch the new movie named Okpakon Rebirth. Thank you all God bless you".
His fans couldn't believe that they were his kids.
Their diction and accent left many highly impressed.
Anyone who watched Sanyeri movies would find it hard to believe those were his kids.
iam__kemzy : This is what dey call Omo ni a ga Jo mi lo
omosholape_royal : Na Sanyeri children dey speak phonetic so I
queenoyiz : Because of you guys I dey go subscribe it now o Omo see accent na. May Almighty Allah continue to bless, guide and guard you guys
classic_vendor1 : It is call train ur kids
ozavizeh : I'm impressed