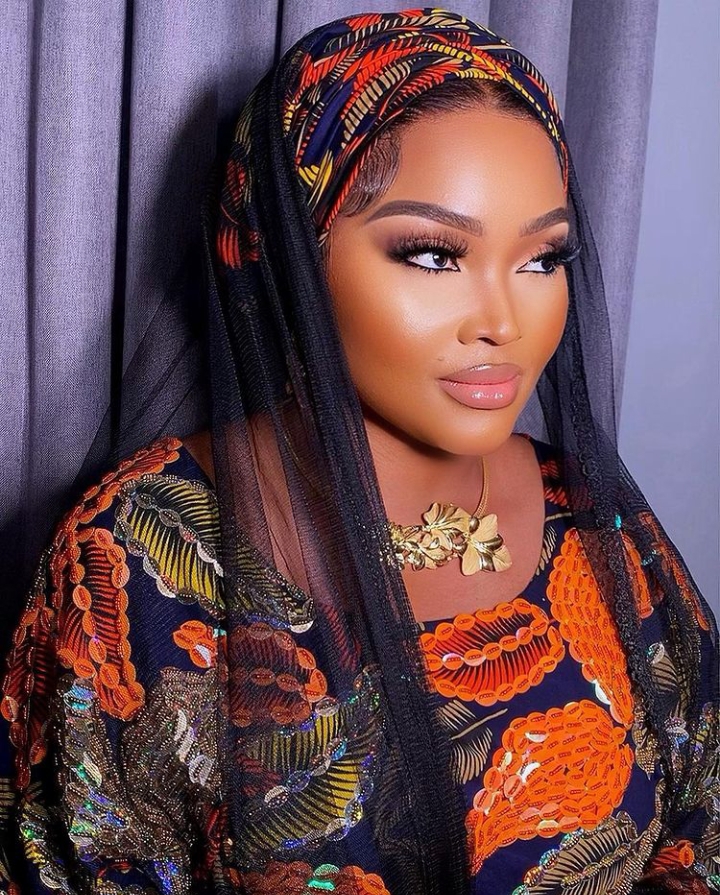 Nollywood actress Mercy Aigbe has bragged about her natural beauty on her social media pages.
For Mercy Aigbe, a mother of two, she is so naturally beautiful, with or without makeup.
The controversial actress who was in the news recently for allegedly snatching her friend's husband, shared a lovely video on Instagram where she showed off her bareface and makeup up face.
Through her caption, Aigbe asked her fans to make a pick between the bareface look and one with makeup.
Part of her post caption reads: "But i am naturally beautiful sha!🤩 What! Did someone say 44? 🙄
Biko i am a baby girl for life 😄😍😍😍
I fine sha!😍😍😍😍
With or Without Makeup? Which look are you feeling most? "
Nollygistvibes had reported that Mercy Aigbe had been in the news for the past few weeks following her controversial marriage to Kazim Adeoti aka Adekaz.
In a recent interview, she revealed how her daughter Michelle reacted to her latest marriage which is her third.
Mercy stated that Michelle was the first to hear about her marriage to Adekaz, stressing that she told her it would be her last marriage.
Mercy Aigbe said: "The first person I spoke to was my daughter when she came home for holiday. I told her I'm going to give marriage another shot, and that will be my last.
At first, she asked if I really wanted to do that because she is a very emotional person. We have gone through a whole lot together. We have cried and laughed together. She has watched me go through a lot of trauma."
The Yoruba actress had previously ended her relationship with Michelle's father, then married Lanre Gentry, had a son for him before moving to Kazim, to become his second wife.