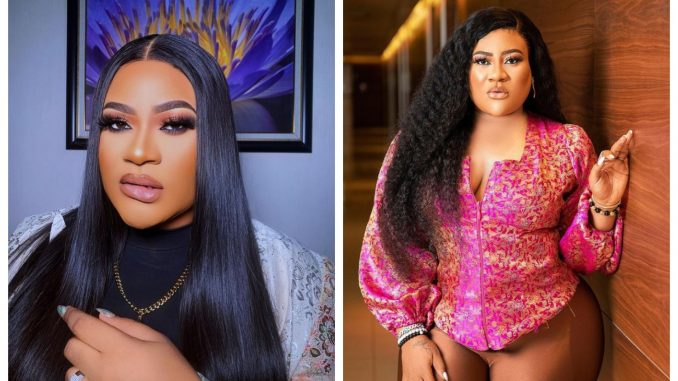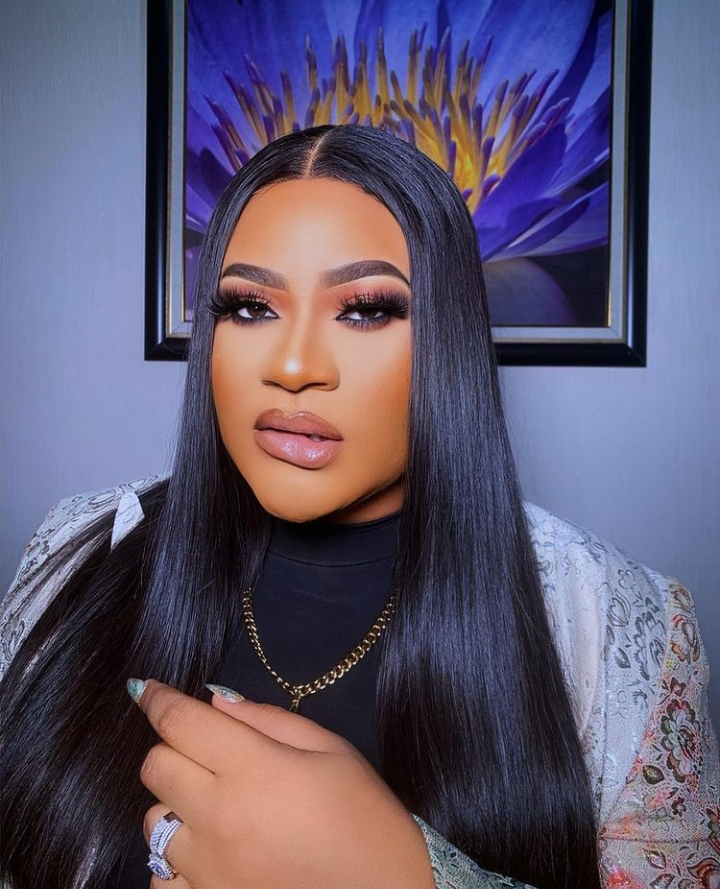 Nollywood actress Nkechi Blessing has expressed her desire to kick off hookup business (Runs Girl).
According to the controversial movie star, she had always been accused to doing Runs when she is actually doing a legitimate business, however, she wants to now start doing that which she was accused of.
"All these years dem dey call me Olosho, say I dey do hook up. Now wey I wan come start hookup, I no see one single customer. Na so e hard? Or what and what is needed to get started pls. I need help biko. Akoi hookup," she wrote.
Her also generated lots of comments with some fans asking her not to bother doing hook up, while some told her to get started already.
One fan, So_rudd wrote, "Off Pant. Stand for Allen Junction'
Nkechi Blessing had confirmed that she is into sex toys as well as engaging in sexual intercourse with her fellow woman.
In an earlier interview with Saturday Sun, the controversial actress revealed she has sets of sex toys at home that she uses to satisfy herself.
Just a few weeks ago, Blessing got into verbal confrontations with her ex-lover, Opeyemi Falegan and they both spilled dirty details about their s*x lives.

Speaking on why he ended their relationship, Falegan said, "I don't want to be known for any notoriety or anything controversial. I have a name, that name is my pride. I want to be known as someone who added value to people and who will keep doing the work for people.I have a name that I am trying to protect here. Anything at all, husband of who? Where did you see the husband? "I'm not the husband of a l3sbian, put some respect on my name."

Addressing his statement, Nkechi Blessing while beating her chest in rage, affirmed that she is indeed a lesbian and proud of it.
"I'm coming out with my full chest that I'm a lesbian, so what now happened? This life will end? If you say I'm a lesbian, yes with my full chest, I am. I f**k girls a lot if that's what you want to hear," she said.