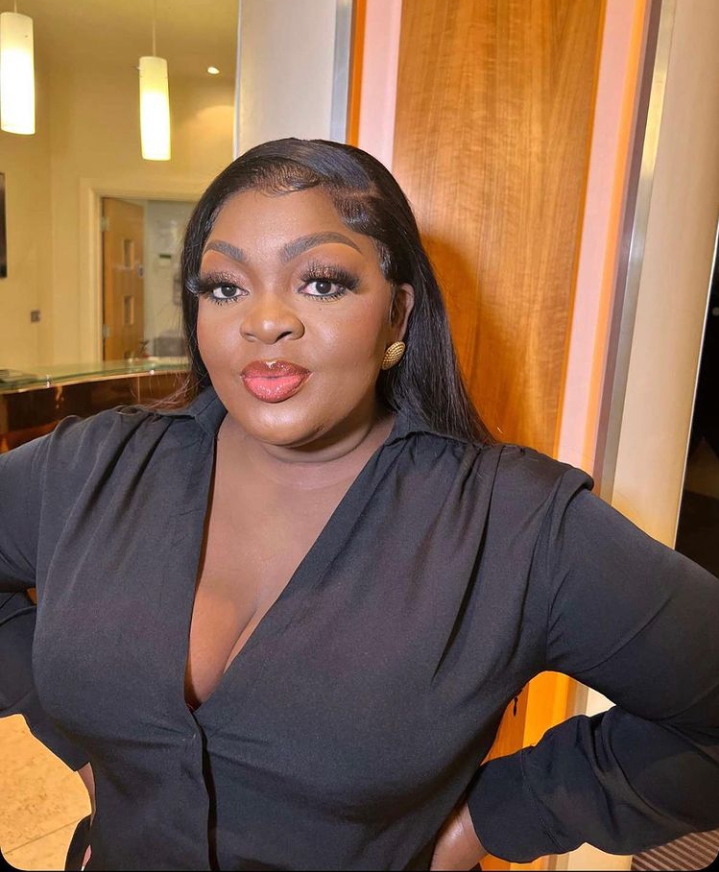 Curvy Nollywood actress, Eniola Badmus has cried out over the numerous love messages she now gets from Nigerian Men following her new sexy body figure.
"Every man's choice………..I can't even lie My Dm is crazy right now y'all should take it easy on me ooooo" Eniola Badmus announced on Instagram moments ago.
This is coming hours after she declared herself the most talked about celebrity in Nigeria.

The movie star via her Instagram page also added that asides from being the most talked about, she's also the hottest in the industry.

"Most talked about #EniolaBadmus Hottest right now," she captioned her beautiful Instagram photo.
It was recalls that former fat actress, Eniola Badmus in recent times, has been able to successfully shed some excess fat.
Although the actress did not explicitly spell out the procedures that resulted in the weight loss, from her explanations, it appears that the actress must have undergone a gastric bypass surgery.

"In terms of my look, a lot has changed due to a decision made. Anytime I decide to do this celebration I want to surprise everyone. With the pressure and stigma, I had gone through I want to change that. So I want to surprise everyone and help myself.
It is not easy. What I can say is it got to a point I could not control what I eat anymore. I eat anything so far it is edible, so from there I knew something fishy was going on. So far I have lost 33kg.
I have other habits but I stopped even the one I thought I could not. I have one terrible habit that I am supposed to have stopped long time ago. This year a lot has changed about me, even I did not see this coming. As the year passed by I decided to change something." Eniola Badmus spilled in a chat with City People.