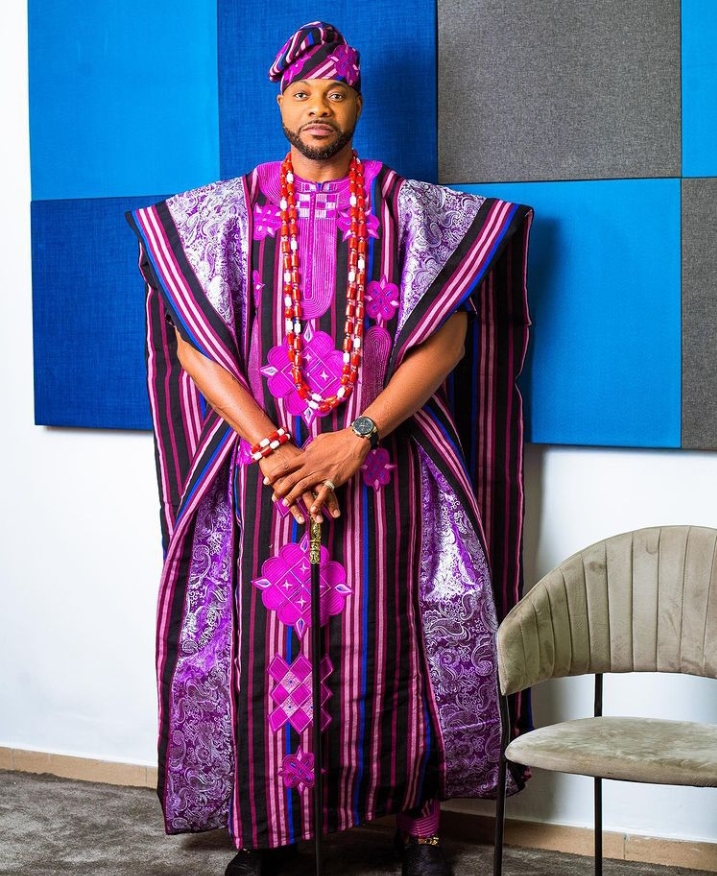 Actor Bolanle Ninalowo wife, Bunmi has penned the most beautiful message to celebrate his birthday today on her Instagram page and declared that he is her absolute husband.
In the wake of viral reports of Nollywood actors being faced with different temptations with their female colleagues and going as far as even impregnating and getting married to them, Bunmi Ninalowo has declared that her husband is hers.
Sharing a video comprising of different photos of him, Bunmi honoured her husband, Bolanle Ninalowo thus:
"Raise a glass to this awesome man for whom I feel unconditional love
Today is a special day for my man, my other half, the person who completes me, whom I love and cherish with all my heart.
Join me to wish him a happy birthday.
On this day, I would like to show you my love and gratitude. You are an exceptional person with a big heart . Your whole personality fascinates me. I'm a fan, your biggest fan.
You're that person, who gives smile to others and satisfies the needs of others. Your selflessness amazes me.
You're that person with contagious passion. I admire your determination and your power to be passionate, your positive energy and motivate me, you always push me to be the best of myself.
You're a worthy son, a loving brother,a caring friend and an outstanding husband
You're so many things at once I could hardly list all the qualities that make up your person
But most of all you are my husband and all these things I love, make me love who you are.
May God protect you and keep you my world,may God hear your heart and grant you your heart desires
You deserve the best.To the love of my life!I love you and will always be here for you.
Happy Birthday KING MAKA"
And birthday celebrant, Bolanle Ninalowo acknowledges the post saying " my everything. Thank you mama"